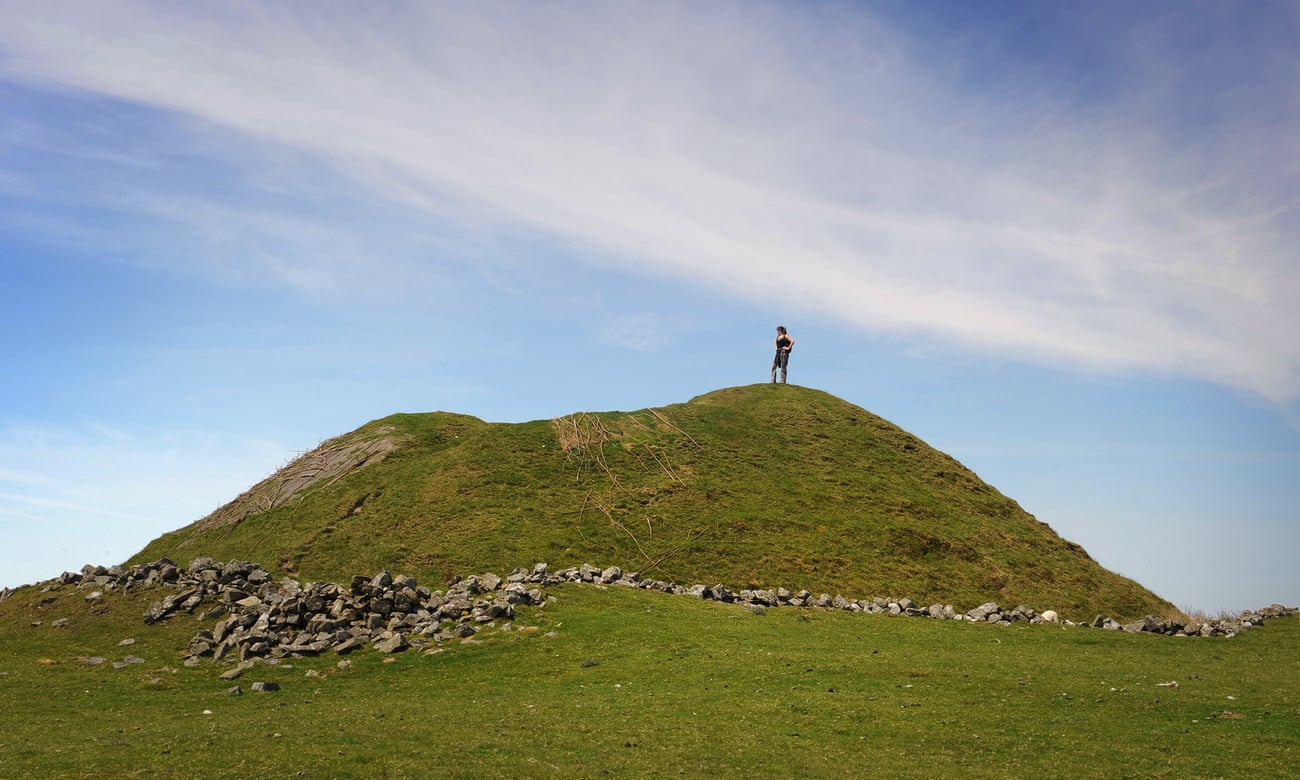 Hold that fort … Tomen y Mur was built to control local tribes in AD78
Medieval Welsh mythology and Roman history collide and come to life at the Tomen y Mur hill fort
Wherever you walk in Wales, it turns out that you're tracking some ancient, mythic storyline or other – and nowhere more so than at Tomen y Mur ("the mound on the wall"), a Roman fort and amphitheatre in Snowdonia national park, which sits beside a crossing of four Roman roads.
Tomen y Mur, surprisingly unsignposted in spite of its significance, sits on the lower slopes of Mynydd Maentwrog, not far from the A470 to the north-east of Llyn Trawsfynydd reservoir. The fort, now a scheduled monument, was constructed under governor Gnaeus Julius Agricola in 78AD, as part of his campaign to control the native Ordovices, a Celtic tribe who resisted Roman rule with some enthusiasm. Agricola's response was a brutal campaign which, according to Roman chronicler (and Agricola's son-in-law) Tacitus, almost wiped out the tribe.
Read the rest of this article...