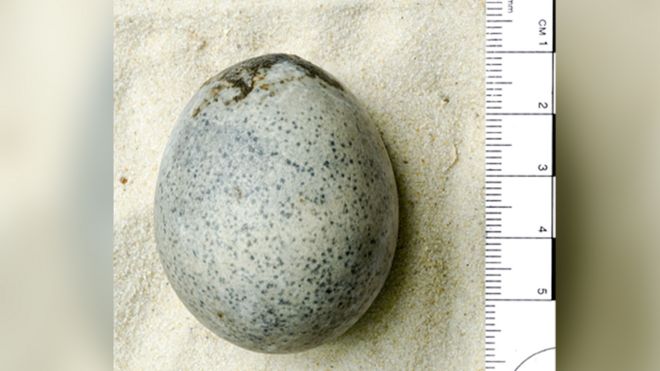 This egg was cast into a watery pit, possibly as part of a Roman funeral rite
The only complete chicken's egg from Roman Britain is a "genuinely unique discovery", according to an expert.
It was one of four hen's eggs found during a dig in Aylesbury, Buckinghamshire, although three broke releasing a "potent stench".
The "remarkable collection" of other organic finds included leather shoes, wooden tools and a "very rare" basket.
Archaeologist Edward Biddulph said the extent and range of discoveries "was more than could be foreseen".
Read the rest of this article...