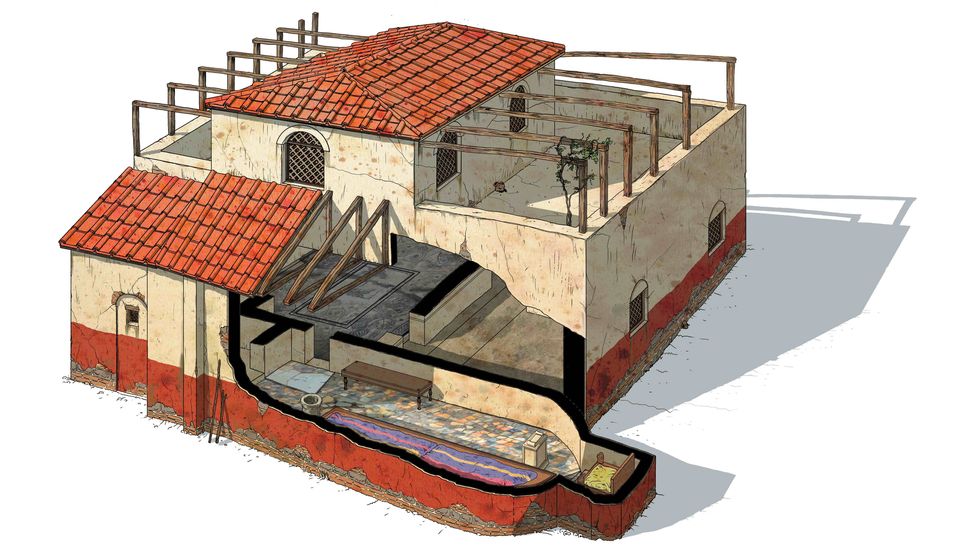 In this reconstruction of the "Mithraeum of Colored Marbles" the spelaeum, the most important room in the mithraeum, is shown on the bottom level.
The ancient Roman worshippers were likely in altered states of consciousness.
Some 1,600 years ago, ancient Romans would have worshipped the god Mithras, possibly in an altered state of consciousness, within the "Mithraeum of Colored Marbles," said archaeologists who found the remains of this temple in Ostia, Italy.
Artifacts and inscriptions found in the mithraeum suggest that the worshippers venerated both Mithras, a popular god in the Roman Empire, and other gods.
Read the rest of this article...