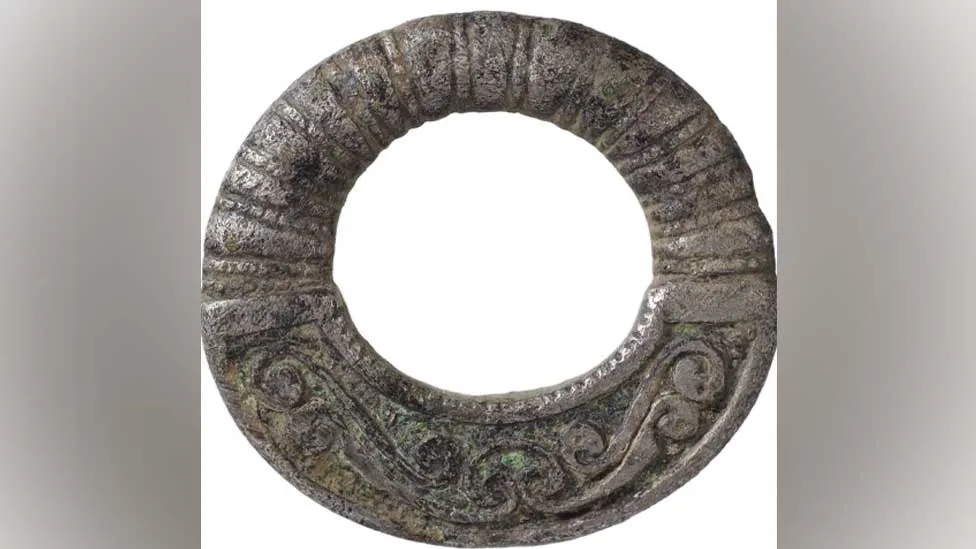 The pin has the remains of an enamel inlay
The discovery of a late Roman-era pin sheds light on a time when "certainties that held for centuries were beginning to shake up", a historian said.
The silver pin was found by a metal detectorist, near East Walton, Norfolk.
It is definitely late 4th or early 5th Century, despite having Iron Age-style designs, Dr Helen Geake said.
"As Roman Britain is collapsing, other influences are coming in and people aren't sure what's going to be the next big thing," she said.
"We know that Norfolk is going to become one of the heartlands of Anglo-Saxon culture, but late Roman-era people didn't know that," the Norfolk finds liaison officer added.
Read the rest of this article...