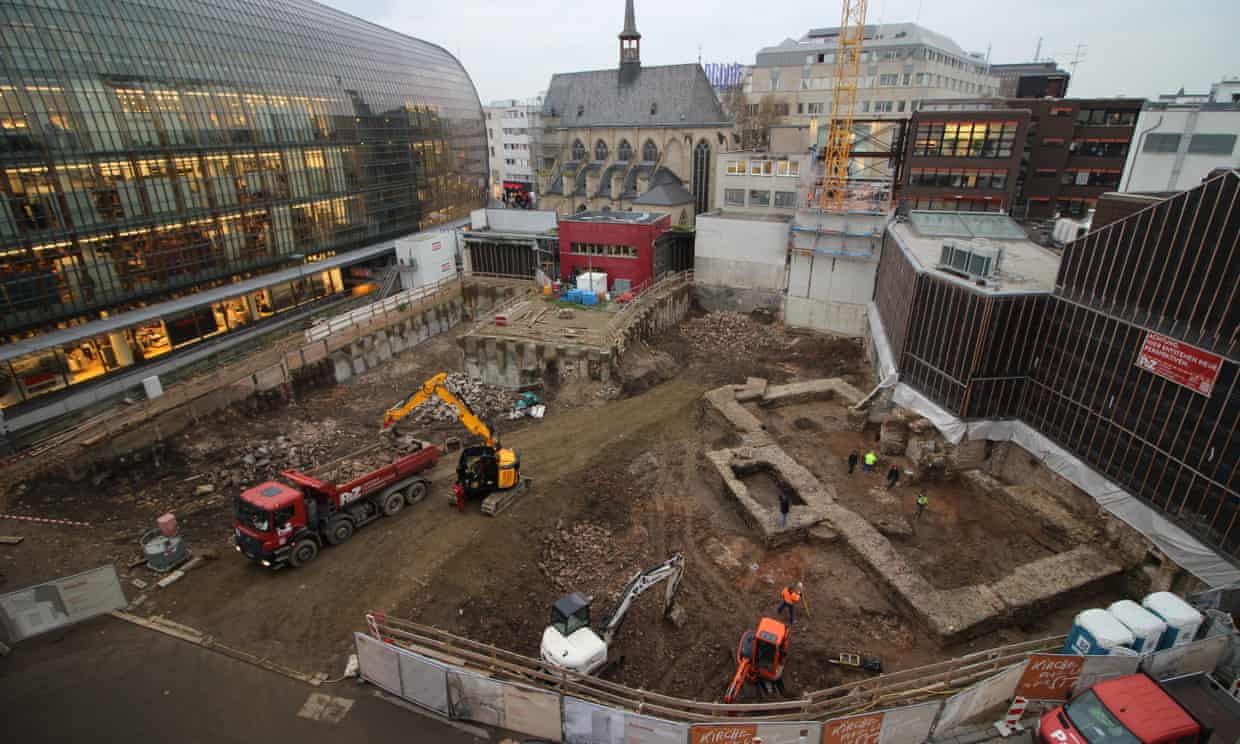 'Really incredible' … the site of the second-century library discovered in Cologne. Photograph: Hi-flyFoto/Roman-Germanic Museum of Cologne
The remains of the oldest public library in Germany, a building erected almost two millennia ago that may have housed up to 20,000 scrolls, have been discovered in the middle of Cologne.
The walls were first uncovered in 2017, during an excavation on the grounds of a Protestant church in the centre of the city. Archaeologists knew they were of Roman origins, with Cologne being one of Germany's oldest cities, founded by the Romans in 50 AD under the name Colonia. But the discovery of niches in the walls, measuring approximately 80cm by 50cm, was, initially, mystifying.
"It took us some time to match up the parallels – we could see the niches were too small to bear statues inside. But what they are are kind of cupboards for the scrolls," said Dr Dirk Schmitz from the Roman-Germanic Museum of Cologne. "They are very particular to libraries – you can see the same ones in the library at Ephesus."
Read the rest of this article...