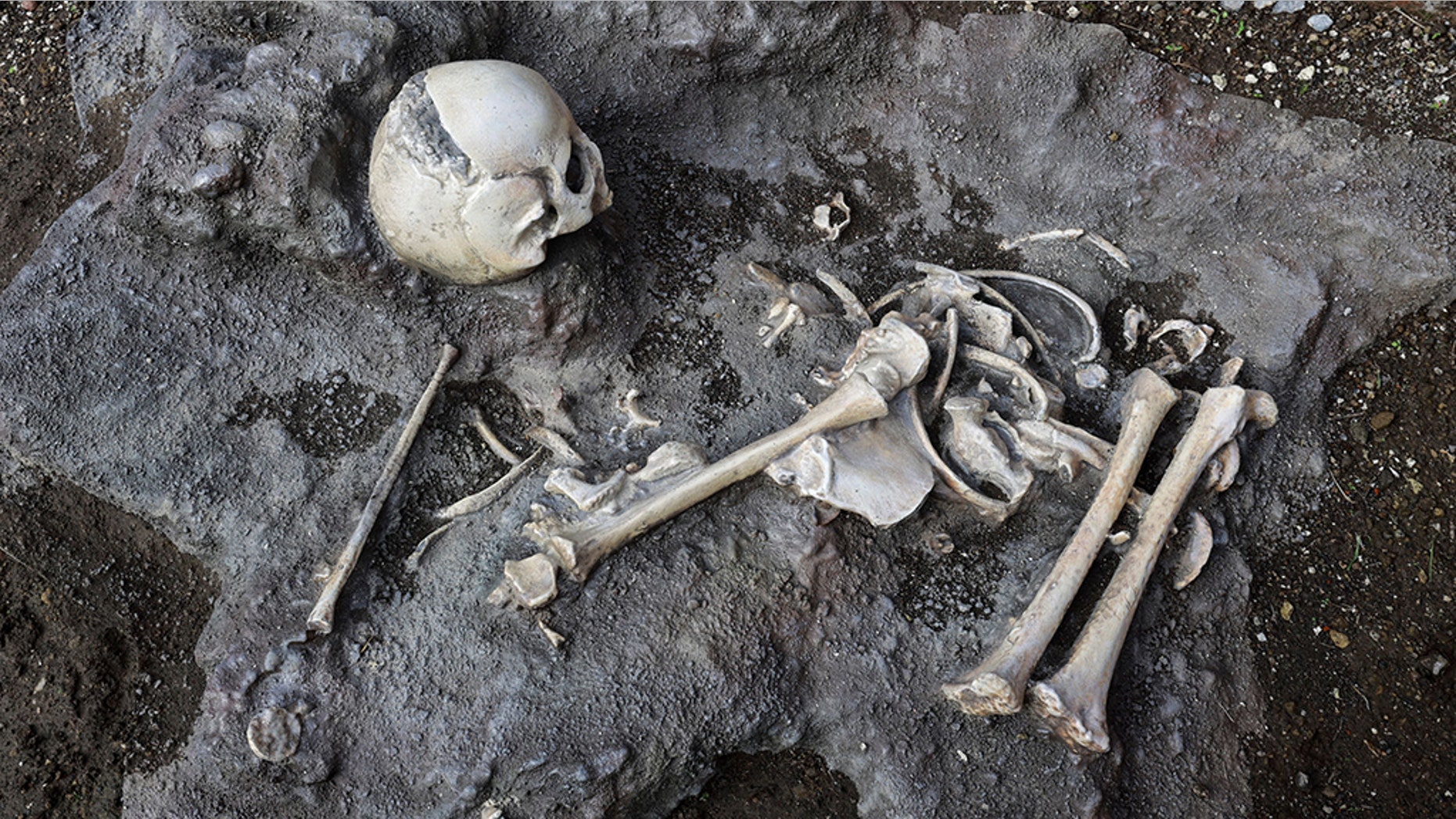 Pompeii excavations New excavations at Pompeii, Naples, Italy - 25 Nov 2019 Pompeii excavations opened to the public along with the great discoveries in the Regio V in the Archaeological Park of Pompeii.
(Credit: Napolipress/Shutterstock (10484952h))
The remains of the child were found amongst the pillars, blocks and tiles which once made up the grand structure.
It's thought that the child was somewhere between eight to ten years old when they died.
Mount Vesuvius, the Italian volcano which is still regarded as dangerous, erupted in 79 AD and destroyed Pompeii with ash and lava.
Although the city's inhabitants were unable to spot the warning signs that the volcano was about to kill them all, they actually lived in a very sophisticated and complex society.
Read the rest of this article...