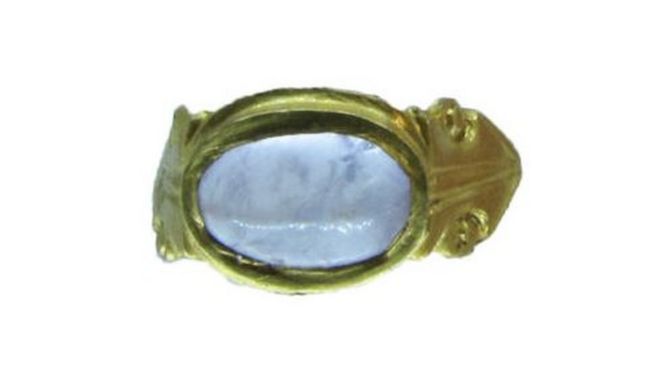 The gold Roman ring was found in a farmer's field
COLCHESTER AND IPSWICH MUSEUM SERVICE
A "prized" Roman gold ring was found in a farmer's field more than 1,600 years after it was lost.
The piece of jewellery, which is inset with an amethyst, was found in Broxted, near Saffron Walden in Essex, in November 2017.
Sophie Flynn, finds liaison officer for the Portable Antiquities Scheme (PAS) at Colchester Museum, said it would have been a "prized possession".
The ring was declared treasure at an inquest at Essex Coroner's Court.
Read the rest of this article...