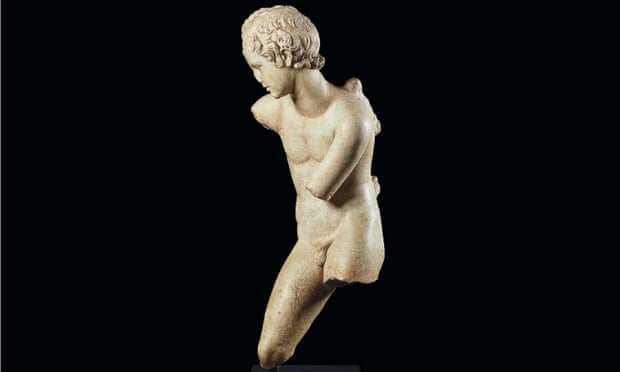 The 94cm Roman marble of Eros is estimated to fetch as much as £800,000 at auction.
A leading archaeologist is calling for Christie's to cancel the auction of a first-century Roman statue because of its alleged links to "notorious dealers connected with numerous cases of illicit antiquities".
Prof Christos Tsirogiannis' claims relate to a marble depiction of Eros unstringing his bow, which is due to be sold on 4 December.
Estimated to fetch between £500,000 and £800,000, the 94cm statue is given pride of place on the catalogue's cover.
However, Tsirogiannis says he has four photographs of "exactly the same object" in the possession of the disgraced dealer Robin Symes and his late partner Christo Michaelides, whose archives were seized by police and held by authorities in Greece and Italy.
Read the rest of this article...