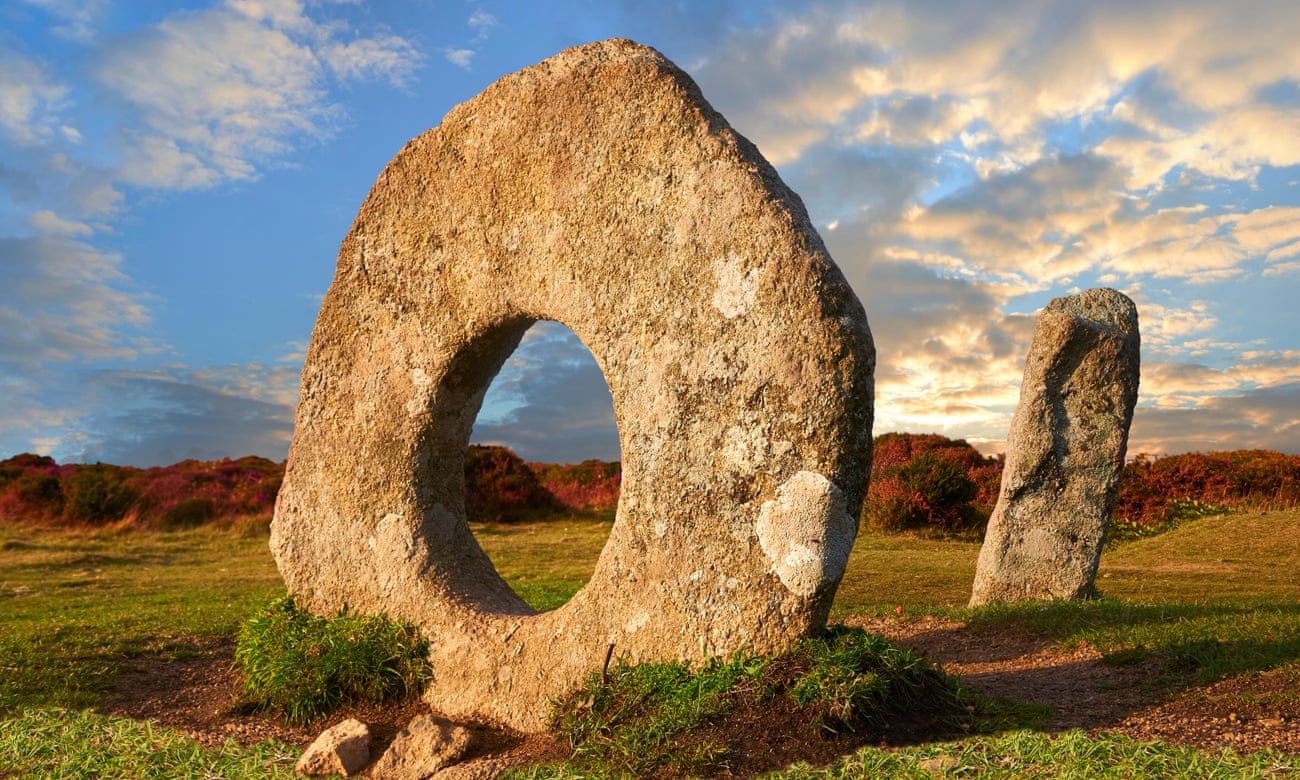 Mên-an-Tol, known locally as the Crick Stone, in Cornwall England.
Photograph: Paul Williams/Alamy
Our landscape is studded with reminders of past peoples. An expert in the field chooses her favourite windows into antiquity
Mên-an-Tol, Penwith Moor, near Madron, Cornwall
The name means "stone with a hole" in Cornish and the site is probably about 4,000 years old, dating from the bronze age. There are more stones hidden under the turf. What's clear is that you're in an ancient landscape – there's a neolithic enclosure on the hillside, bronze-age barrow burials and the Boskednan Nine Maidens stone circle nearby. Some 400 metres to the north of the Mên-an-Tol is the Mên Scryfa, probably a bronze-age standing stone that was reused some time between 450-650AD as a grave marker. It's inscribed with RIALOBRANI CVNOVALI FILI in Roman lettering, meaning "Rialobranus, son of Cunovalus". Rialobran, or Ryalvran, is a native Cornish name, and may mean "royal raven".
Read the rest of this article...