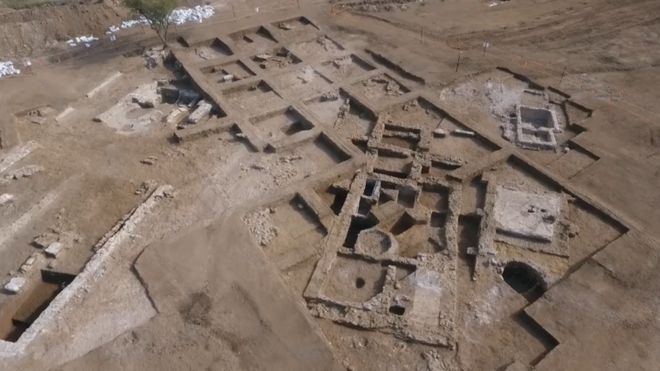 The site is one of the few in the eastern Mediterranean
Image copyright ISRAEL ANTIQUITY AUTHORITY
Israeli archaeologists have discovered the well-preserved remains of a 2,000-year-old factory for making garum, the fabled fish sauce that the Romans took with them on all their journeys of conquest.
The Israel Antiquities Authority came across the small cetaria, or factory for making the prized sauce, while inspecting the site of a planned sports park on the outskirts of the southern city of Ashkelon, Israel's Kan public broadcaster reports.
The dig was funded by the local authorities, and young people and school children from the Ashkelon area came to help out.
It is one of the very few garum factories found in the eastern Mediterranean, despite the Romans' long presence in the area and the premium they put on the pungent fermented sauce.
Read the rest of this article...