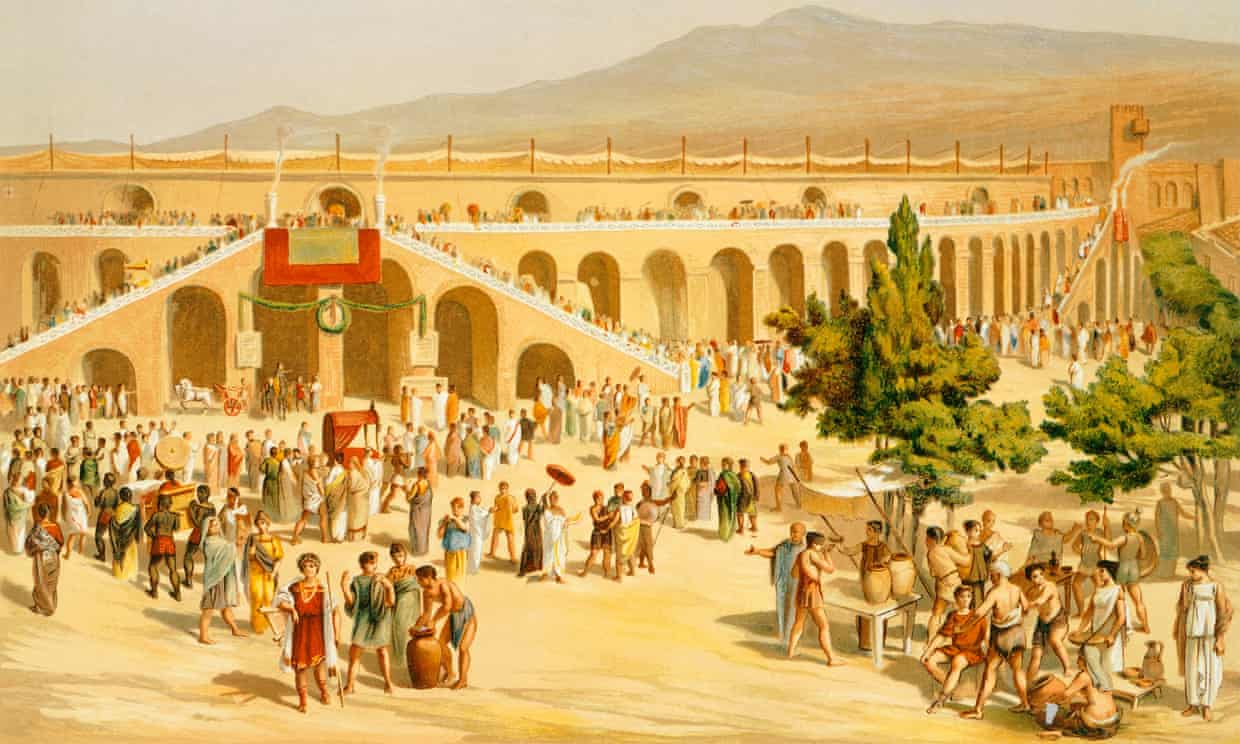 A reproduction of the market square, from The Houses and Monuments of Pompeii,
by Fausto and Felice Niccolini, 1854-96.
Photograph: DEA/G Dagli Orti/De Agostini via Getty
Excavations reveal that rubbish left outside the city walls wasn't just dumped. It was being collected, sorted and resold
They were expert engineers, way ahead of the curve on underfloor heating, aqueducts and the use of concrete as a building material. Now it turns out that the Romans were also masters at recycling their rubbish.
Researchers at Pompeii, the city buried under a thick carpet of volcanic ash when Vesuvius erupted in 79 AD, have found that huge mounds of refuse apparently dumped outside the city walls were in fact "staging grounds for cycles of use and reuse".
Professor Allison Emmerson, an American academic who is part of a large team working at Pompeii, said rubbish was piled up along almost the entire external wall on the city's northern side, among other sites. Some of the mounds were several metres high and included bits of ceramic and plaster, which could be repurposed as construction materials.
Read the rest of this article...