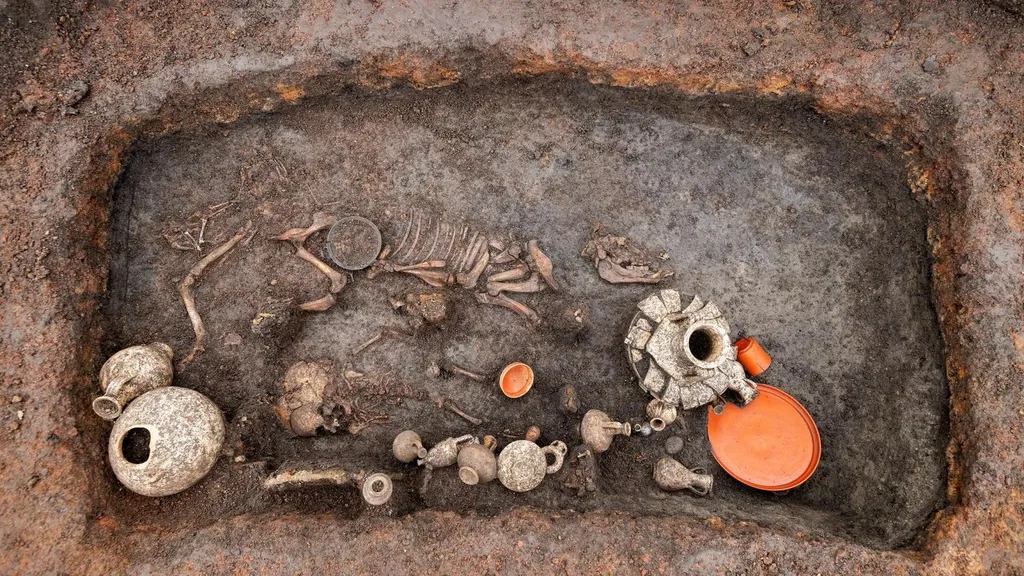 The burial pit holding the remains of the toddler, dog and grave goods measured about 3.2 feet (1 meter) by 6.5 feet (2 m).
(Image: © Denis Gliksman/Inrap)
Around Jesus' time about 2,000 years ago, a toddler in Roman-era Europe was laid to rest in a burial containing a funeral banquet and a pet dog wearing a belled collar, according to the French National Institute for Preventive Archaeological Research (INRAP). Researchers don't yet know whether the puppy died of natural causes or whether it was killed to accompany the toddler into the afterlife.
Archaeologists discovered the toddler's burial by the Clermont-Ferrand Auvergne Airport in central France, calling the find "absolutely exceptional."
Read the rest of this article...