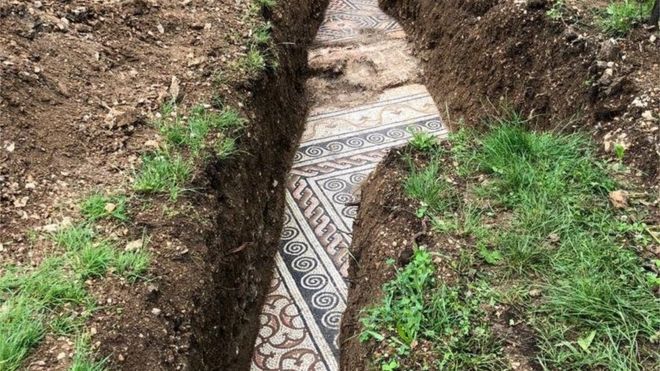 Local officials said scholars first found evidence of a villa at the site more than a century ago
COMUNE DI NEGRAR DI VALPOLICELLA
A Roman mosaic floor has been discovered under a vineyard in northern Italy after decades of searching.
Surveyors in the commune of Negrar di Valpolicella north of Verona published images of the well-preserved tiles buried under metres of earth.
According to officials, scholars first found evidence of a Roman villa there more than a century ago.
Technicians are still gently excavating the site to see the full extent of the ancient building.
Images posted online show the pristine mosaic as well as foundations of the villa.
Read the rest of this article...