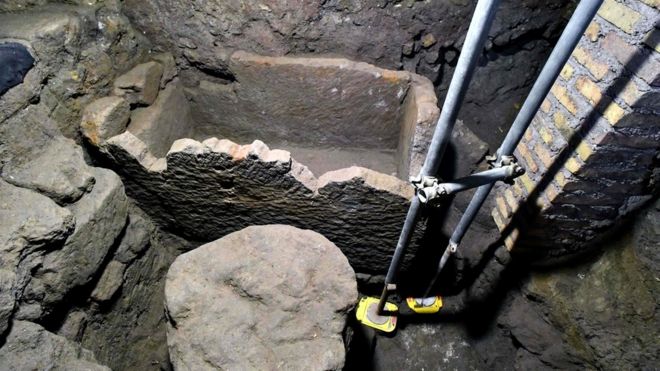 An ancient tomb that has been linked to Rome's legendary founder, Romulus
A sarcophagus discovered in the remains of an ancient temple in Rome is causing a stir among historians who cannot agree if it belongs to the Italian city's legendary founder, Romulus.
The stone tomb, along with circular altar, dates from the 6th Century BC.
According to legend, Romulus founded the city on Palatine Hill in 753 BC after killing his twin brother Remus.
But experts are divided over whether the empty tomb can be linked to Romulus - or if the brothers even existed.
The discovery was unveiled by Italian archaeologists at the Roman Forum on Friday.
Read the rest of this article...