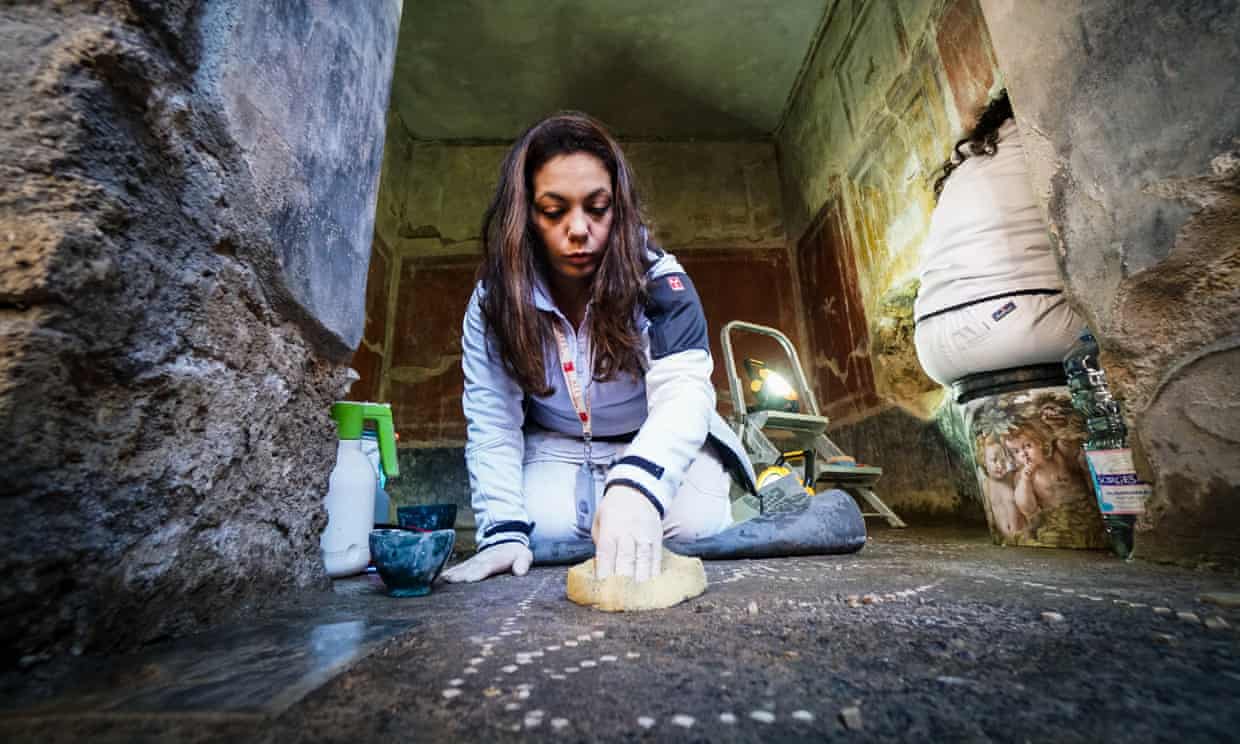 Restoration specialists working inside the House of Lovers in Pompeii, which has reopened to the public. Photograph: Cesare Abbate/EPA
One of Pompeii's most celebrated buildings, the House of Lovers, will reopen to the public on Tuesday, 40 years after it was severely damaged in an earthquake.
The domus, considered to be among the jewels of the ancient city that was buried by the eruption of Mount Vesuvius in AD79, was discovered in 1933 with its second floor and decorations almost completely preserved.
The building was closed for repair following the Irpinia earthquake in 1980, which killed almost 3,000 people.
The restoration was completed as part of the EU-funded Great Pompeii Project, which since 2012 has allowed the archaeological park to undertake wide-ranging restoration works and carry out new excavations.
Read the rest of this article...