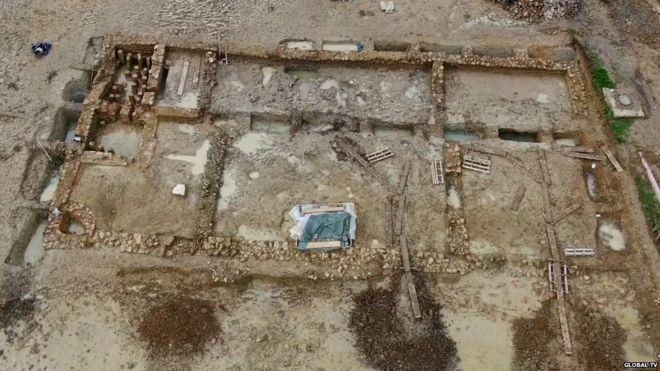 Remains of the Roman villa were uncovered last summer at the Millfields site in Cam
A Roman villa unearthed during building work will be preserved after developers agreed to "re-plan" the estate.
More than 6,000 people signed a petition to save the remains discovered by archaeologists working on behalf of Bovis Homes in Cam, Gloucestershire.
The firm said experts had told them the remains did not qualify for preservation but it had since "found a compromise".
Campaigner Christie McLean said the news was "fantastic".
Read the rest of this article...