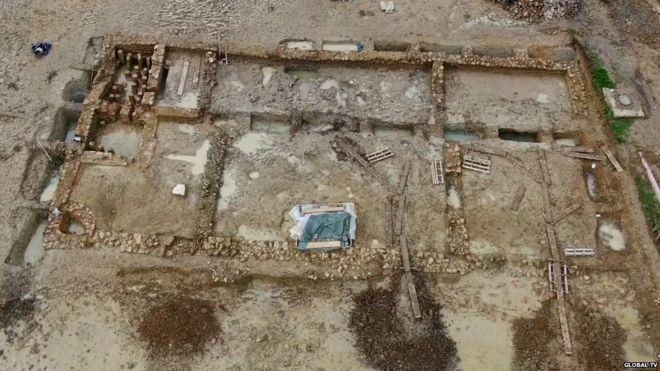 The discovery includes a bathhouse
A campaign has been launched to protect the remains of a Roman villa unearthed during work on a new housing estate.
The villa was discovered in Cam, Gloucestershire, by archaeologists working on behalf of Bovis Homes.
BBC TV presenter and archaeology expert Professor Mark Horton is among those calling for it to be saved, describing it as "a very important discovery".
But the developer says archaeologists have told them the villa does not qualify for preservation.
Resident Christie McLean has started a petition to help save the villa, which had over 2,000 signatures within a day of launching.
Read the rest of this article...