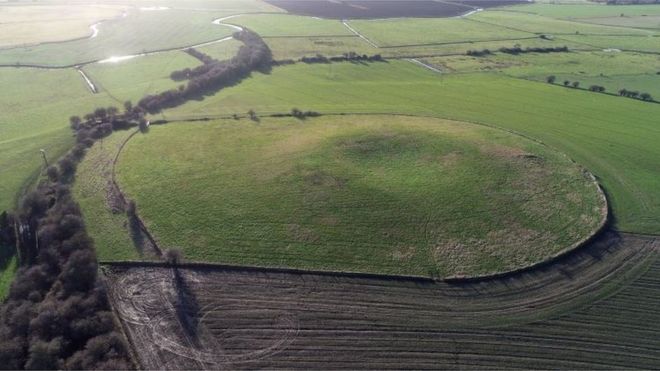 All that remains above the ground is a mound of earth which is evidence of the ampitheatre
An amphitheatre under the ground at one of England's most important Roman sites is to be excavated by archaeologists.
Wild animal hunts, executions and gladiatorial combat are believed to have taken place in the arena at Richborough, Kent.
To the naked eye it appears as a mound in a field.
English Heritage senior properties historian Paul Pattison said the dig was a "once-in-a-lifetime opportunity" to "unlock the story".
The charity hopes to discover when it was built, what it looked like, more about how it was used and what happened when the Romans abandoned it.
Read the rest of this article...