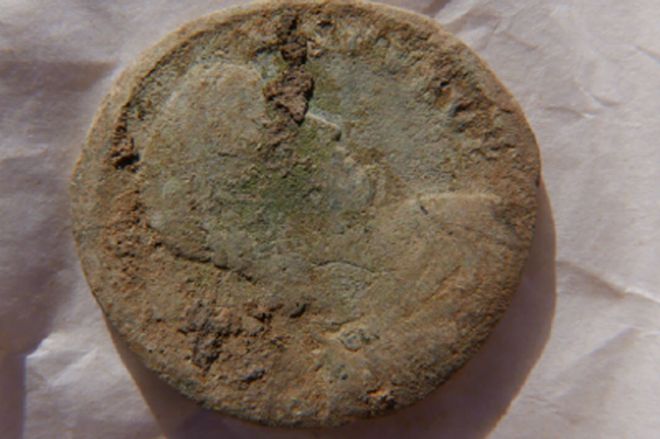 The coin was uncovered in a dig on Rousay in Orkney
Archaeologists are thrilled by the discovery of a Roman coin during the excavation of an archaeological site in Orkney.
The copper alloy coin was found at the Knowe of Swandro, the location of a Neolithic chambered tomb, Iron Age roundhouses and Pictish buildings.
The archaeological site is at risk from coastal erosion.
Roman finds have been made before in Orkney, and other Scottish islands including the Western Isles.
The coin found in the Knowe of Swandro dig on Rousay is believed to date from the mid 4th Century AD.

Read the rest of this article...