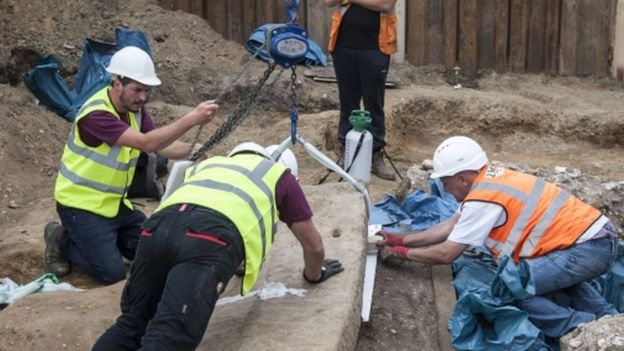 An ancient Roman sarcophagus has been excavated from a building site in central London.
The 1,600-year-old coffin found near Borough Market is thought to contain the remains of a member of nobility.
Archaeologists have been unable to identify the body as the stone coffin has been left filled with soil after being robbed, experts believe.
The sarcophagus will now be taken to the Museum of London's archive for analysis.
The coffin was found several metres underground with its lid slid open, which indicates it was plundered by 18th century thieves.
Read the rest of this article...