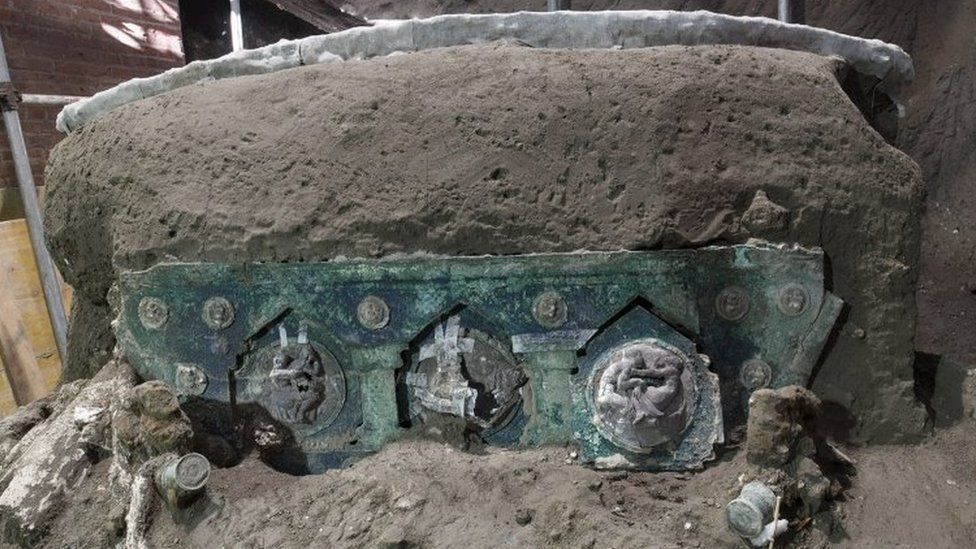 Experts believe the chariot may have been used in ceremonies such as weddings HANDOUT VIA EPA
Archaeologists in Italy have unveiled a ceremonial chariot they discovered near the ancient Roman city of Pompeii.
The four-wheeled carriage was found near a stable where three horses were uncovered back in 2018.
Experts believe it was likely used in festivities and parades, with the find described as "exceptional" and "in an excellent state of preservation".
Pompeii, engulfed by a volcanic eruption from Mount Vesuvius in AD79, is an archaeological treasure trove.
The volcanic eruption buried the city in a thick layer of ash, preserving many of its residents and buildings.
Read the rest of this article...