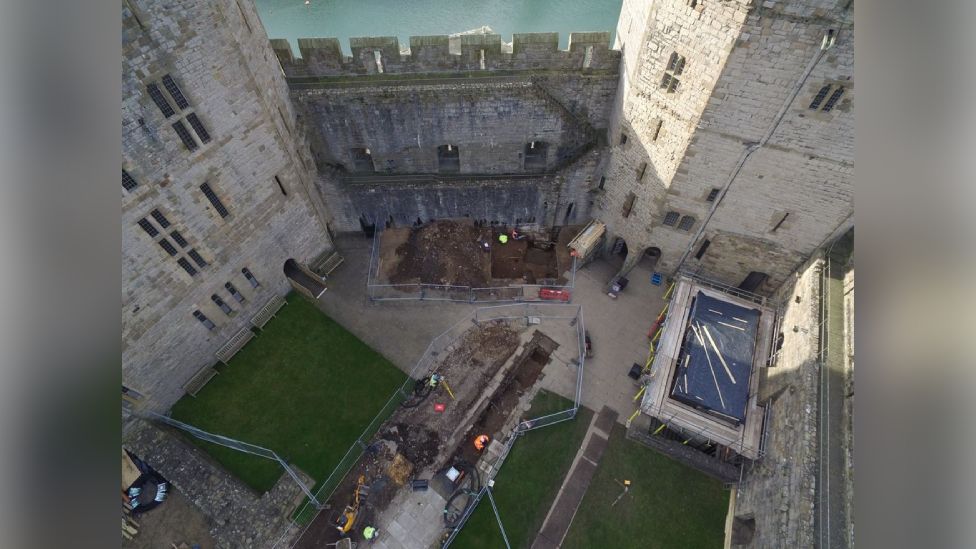 The year-long dig began in January 2019 CADW
The largest archaeological investigation at Caernarfon Castle has uncovered clues that will change understanding of the World Heritage Site's early history, experts say.
Among the excavation's finds included sherds of 1st century Roman pottery along with tiles and animal bone.
Researchers also uncovered clues to the history of the site before the castle.
Ian Miller, from University of Salford, said it has a "huge impact on the way we understand the history of the site".
The castle, which staged the investiture of Prince Charles in 1969, was built by Edward I in 1283 on the site of what was once thought to be a Roman fort.
Read the rest of this article...