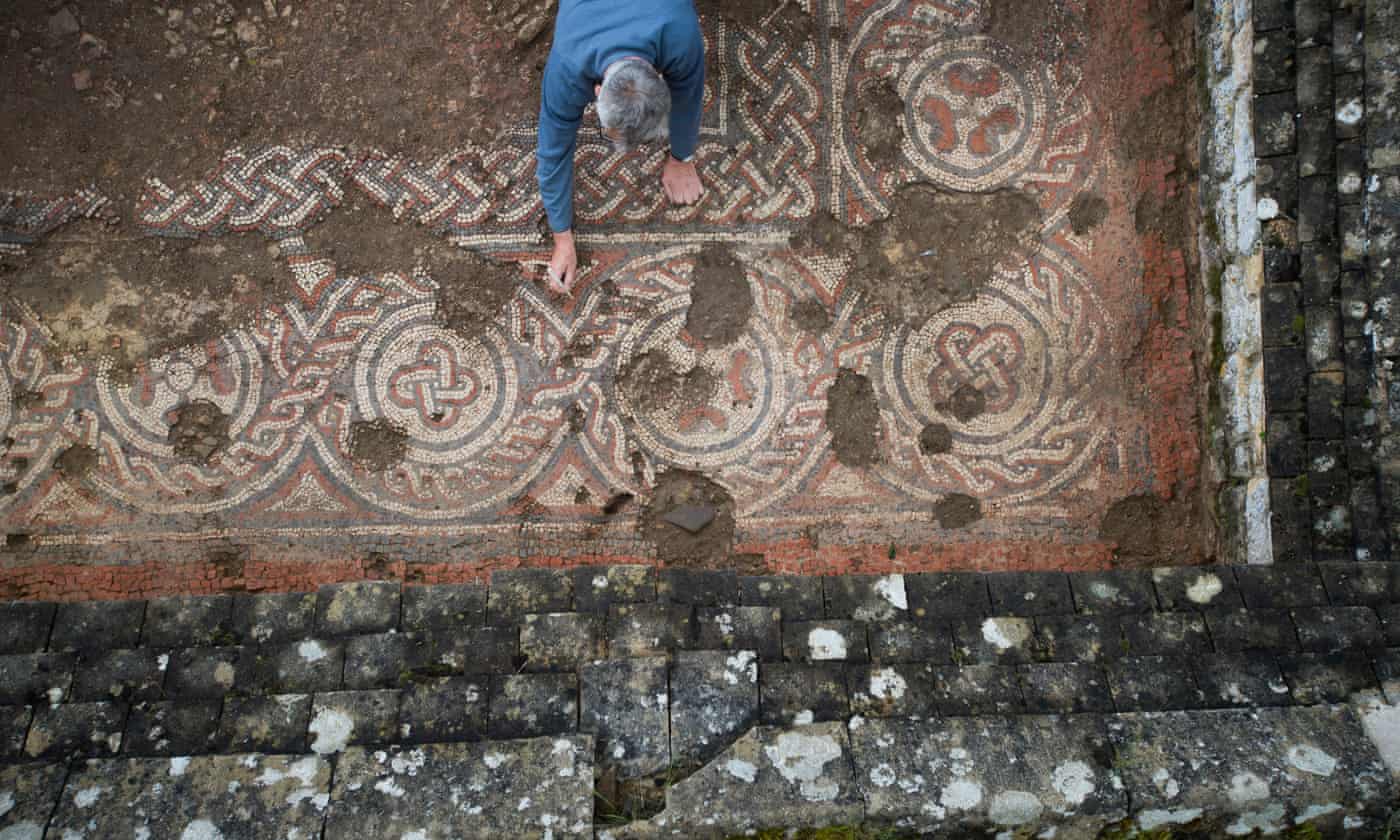 An archaeologist works on the mosaic at Chedworth Roman villa.
Photograph: Stephen Haywood/National Trust
Fifth-century discovery suggests break with Rome did not cause steep decline in living standards for all
Life at the start of the dark ages in Britain is generally thought of as a pretty uncomfortable time, an era of trouble and strife with the departure of Roman rulers resulting in economic hardship and cultural stagnation.
But a stunning discovery at the Chedworth Roman villa in the Cotswolds suggests that some people at least managed to maintain a rich and sophisticated lifestyle.
Read the rest of this article...