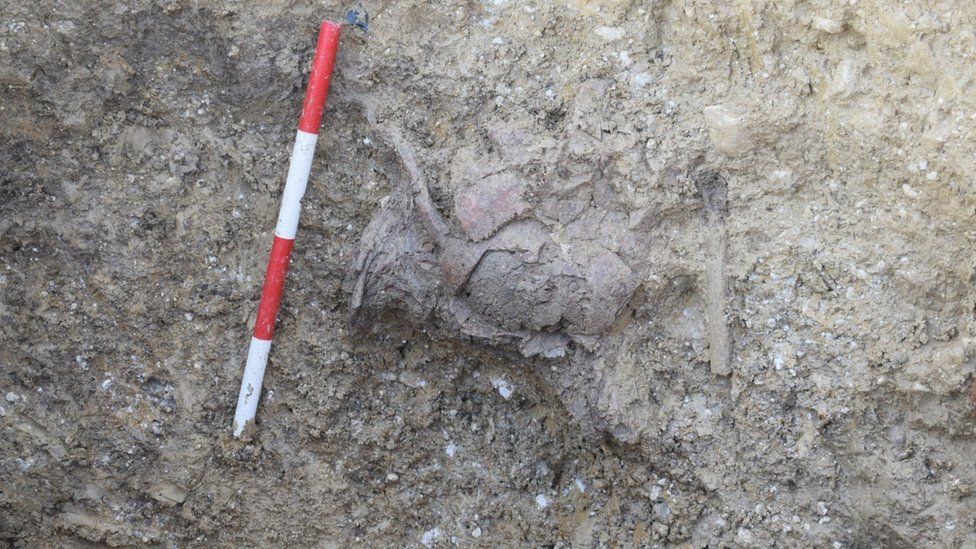 The skull and collarbone of the body had collapsed into the remains of its ribs, while the rest of the body fell into the pit
A skeleton discovered leaning against the sides of a pit with its legs outstretched is "a little mystery", an archaeologist has said.
The find was made during an excavation at Whittington Way, Bishop's Stortford in Hertfordshire, along with Bronze Age and Roman burials.
Project manager Louise Moan said the site had evidently been "a sacred place" for centuries.
The skeleton was one of hundreds of finds from two digs in the town.
Read the rest of this article...