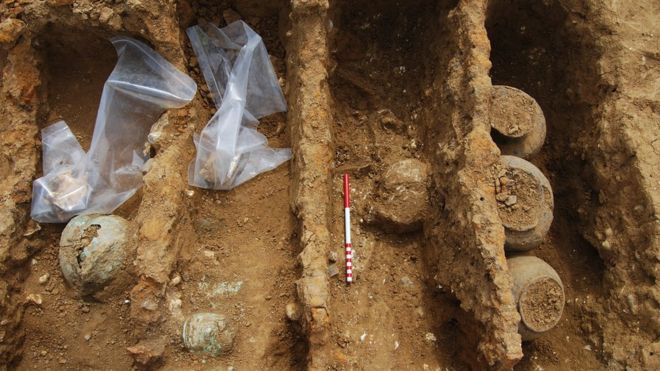 The grave contained "significant" artefacts
Chichester District Council
The remains of an Iron Age warrior and his possessions - hailed as a "spectacular discovery" by archaeologists - are to go on display.
Weaponry and other artefacts were found alongside the ancient fighter during excavations at a site near Chichester, West Sussex.
It is thought the grave belonged to someone of high status.
The man, who may have fought alongside a Roman king, will be the centre-piece of an exhibition at a city museum.
A team from Thames Valley Archaeological Services found the grave on land at North Bersted, near Bognor Regis, in 2008.
Read the rest of this article...