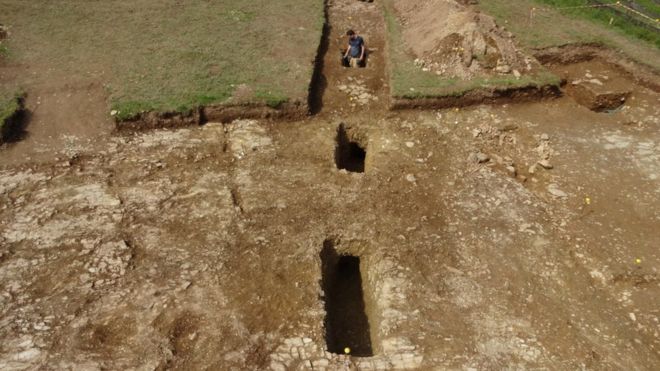 Mine workings reveal the Romans were exploiting the mineral-rich area
Archaeologists digging near a Roman fort in Cornwall have unearthed remains of a mine and a Roman road.
The discoveries were made during a new dig near a fort found at Calstock in 2007, one of only three such sites known in the county.
Experts will carry out further analysis of a previously-unknown series of deep pits, connected by arched tunnels.
Dig leader Dr Chris Smart, from the University of Exeter, said the mine was an "unexpected bonus".
Read the rest of this article...