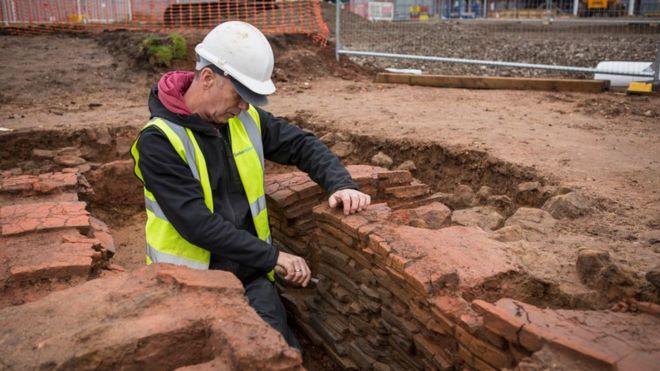 It is thought the Roman villa was in use for about 200 years
The remains of a "second century" Roman villa including a building "the size of a medieval church" have been found.
The building - in Warwick - shows agricultural use with corn drying ovens and also a "suite of domestic rooms", where the Romans would sleep and eat.
Archaeologists said the estate of which it formed part would have been the largest in the region of its time and spread along the Avon's banks.
The county council said the find would be "preserved" under a new school.
Read the rest of this article...