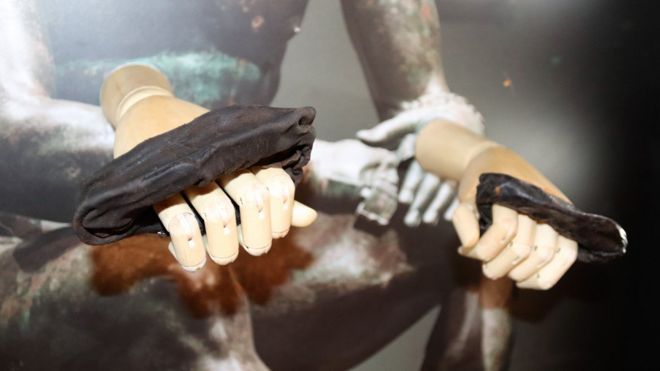 The gloves were "skilfully made" about 2,000 years ago
Roman boxing gloves unearthed during an excavation near Hadrian's Wall have gone on public display.
Experts at Vindolanda, near Hexham, in Northumberland, believe they are "probably the only known surviving examples from the Roman period".
Dr Andrew Birley, Vindolanda Trust director of excavations, described the leather bands as an "astonishing" find.
The gloves were discovered last summer along with a hoard of writing tablets, swords, shoes and bath clogs.
Made of leather, they were designed to fit snugly over the knuckles and have the appearance of a protective guard.
Read the rest of this article...