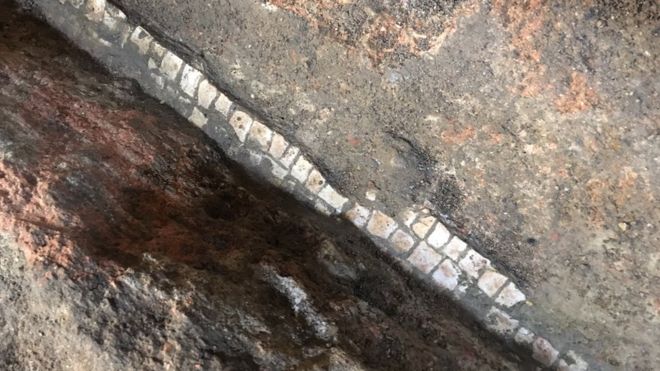 Dr Sarah Morton said the find will "continue to develop our understanding of the Roman Baths"
Archaeologists have made "a very exciting discovery" during excavations at an historic Roman baths site.
The oldest mosaic ever found at the site in Bath has been discovered by local volunteer Fiona Medland.
Ms Medland said she was "totally stunned" as this was her "first real find and a dream come true" after 10 years of volunteering with the Bath and Camerton Archaeological Society (BACAS)
Historic England are in discussion with the team on the best way to uncover it.
Stephen Clews, manager of the Roman Baths, said: "So far, just a few of the small cubes of stone that make up the floor have been uncovered. They are a creamy buff colour and are made from local stone. They are small in size, about one centimetre square, and carefully laid.
Read the rest of this article...