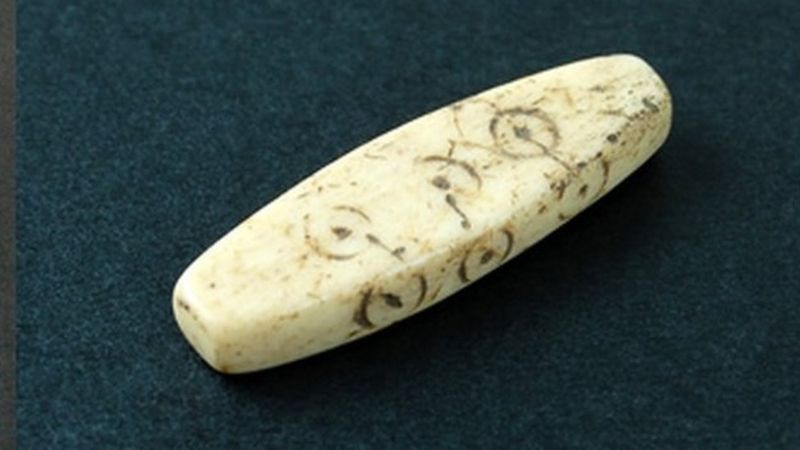 The piece was used for a game played by Roman soldiers
CHESHIRE WEST WITH CHESTER COUNCIL
A rare Roman gaming piece has been discovered by archaeologists working alongside council workers on the Northgate development in Chester.
The artefact, made from bone, was found with other Roman relics including a comb, a possible spearhead and a pin or broach.
Andrew Davison, Inspector of Ancient Monuments from Historic England, said the finds "will excite great interest."
They will be added to a collection of Roman relics at a local museum.
The lozenge-shaped gaming piece, just over an inch long (29mm), is highly polished, probably from use, and features a common Roman ring and dot motif.
Experts link it to Ludus Latrunculorum, meaning the Game of Mercenaries - a two-player military strategy board game played throughout the Roman Empire, similar to draughts.
Read the rest of this article...