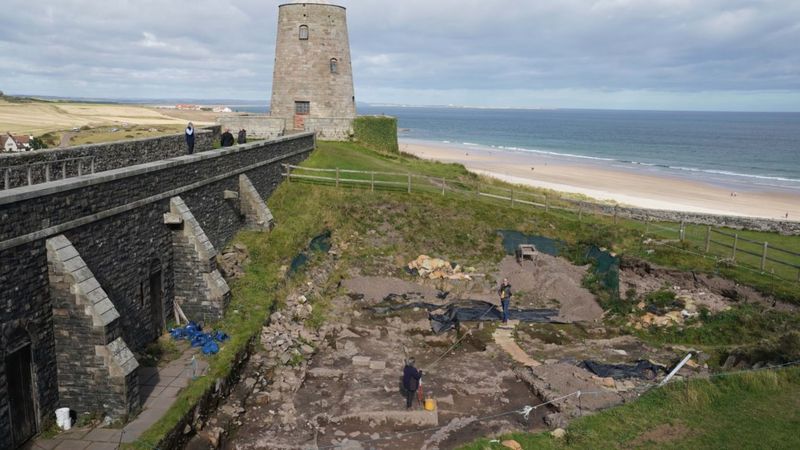 Excavations began at the castle in the 1960s OWEN HUMPHREYS/PA
A roundhouse thought to date back to the Romano-British period has been unearthed at Bamburgh Castle in Northumberland.
Foundations of the 40ft (12m) structure were discovered by volunteers from the Bamburgh Research Project.
Believed to be more than 2,000 years old, excavators hope it will help reveal gaps in the castle's history.
Project director Graeme Young said the "remarkable find" was one of the "most important" to be made at the site.
"It was sheer chance that we decided to dig that little bit further in the final days of digging here at the castle, otherwise we would have missed it.