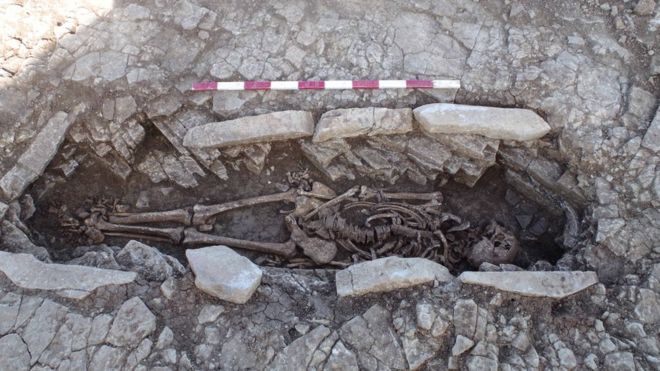 An adult woman skeleton was unearthed in the excavation
The skeletal remains of 50 adults and children from the Roman period have been unearthed in Somerset where a new school is being built.
The graves date from the Roman period 43-410 AD and also include items buried with them such as pottery and brooches.
South West Heritage Trust archaeologist Steve Membery said: "The individuals were evidently of some status in native society."
The new school in Somerton will replace King Ina Junior and Infants' schools.
Read the rest of this article...