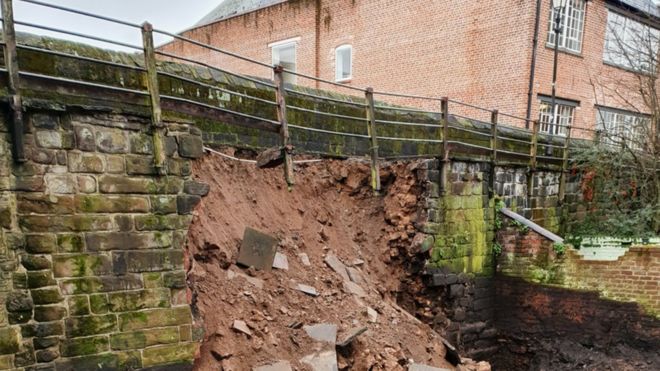 The council said it was taking the collapse "very seriously"
Cheshire West and Chester Council said a section of the wall fell on Thursday evening, causing the development to be suspended.
"Early indications appear to show that earth was removed from the bottom of the city walls," a spokesman said.
Chester MP Chris Matheson claimed the developers had received safety warnings about digging so close to the wall.
Chester is the only city in Britain that retains the full circuit of its ancient defensive walls.
The city walls, parts of which are almost 2,000 years old, are the oldest, longest and most complete in Britain, according to Visit Cheshire.
Read the rest of this article...