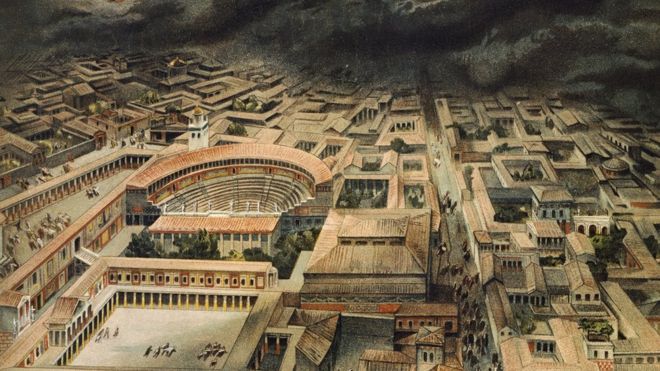 Pompeii was famously destroyed on 24 August in 79 AD - or was it?
Archaeologists in Italy have uncovered an inscription they say may show that the history books have been wrong for centuries.
Historians have long believed that Mount Vesuvius erupted on 24 August 79 AD, destroying the nearby Roman city of Pompeii.
But now, an inscription has been uncovered dated to mid-October - almost two months later.
Italy's culture minister labelled it "an extraordinary discovery."
"The new excavations demonstrate the exceptional skill of our country," Alberto Bonisoli said.
Read the rest of this article...