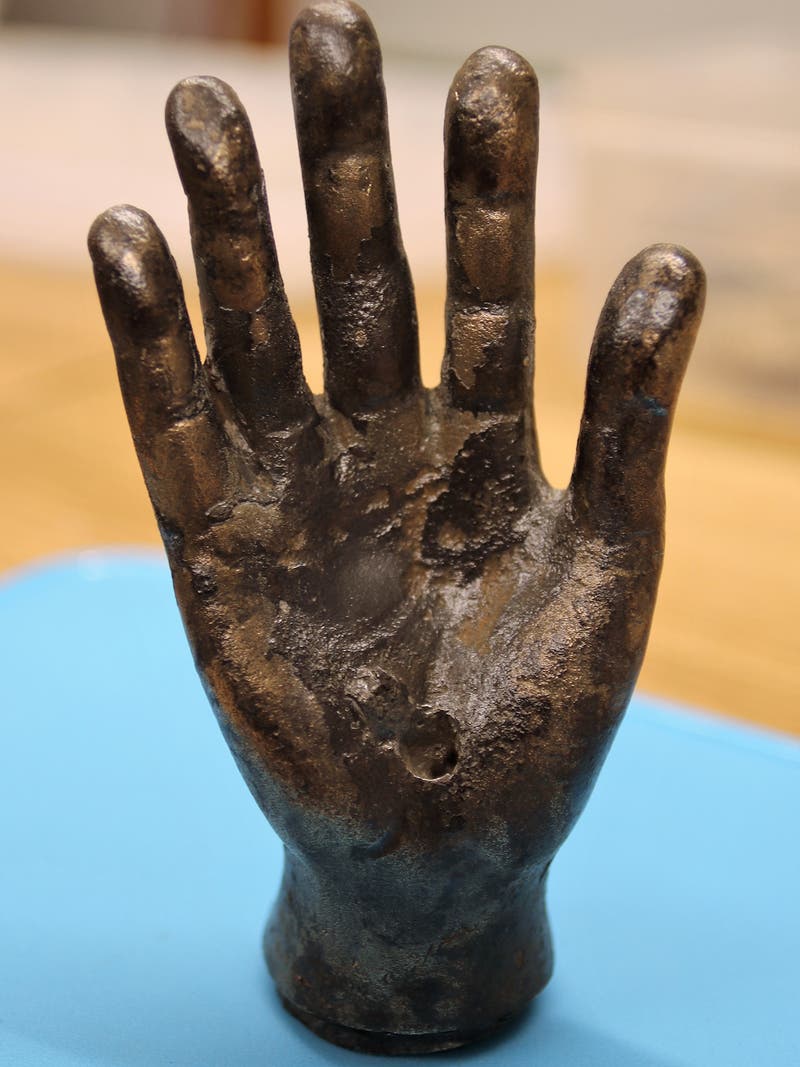 It is likely that the hand was ritually buried by one of the Roman commanders who took part in the conflict (Vindolanda Trust)
Archaeologists have discovered an ancient Roman "hand of god" – but the story it tells is tragically anything but heavenly.
The hand – unearthed near Hadrian's Wall and made of 2.3 kilos of solid bronze – was almost certainly a gift to a military deity for giving the Romans victory in the largest military combat operation ever carried out in Britain, before or since.
The operation – a relatively little-known Roman invasion of Scotland in 209-210 AD – was also probably one of the bloodiest events in British history.
Read the rest of this article...