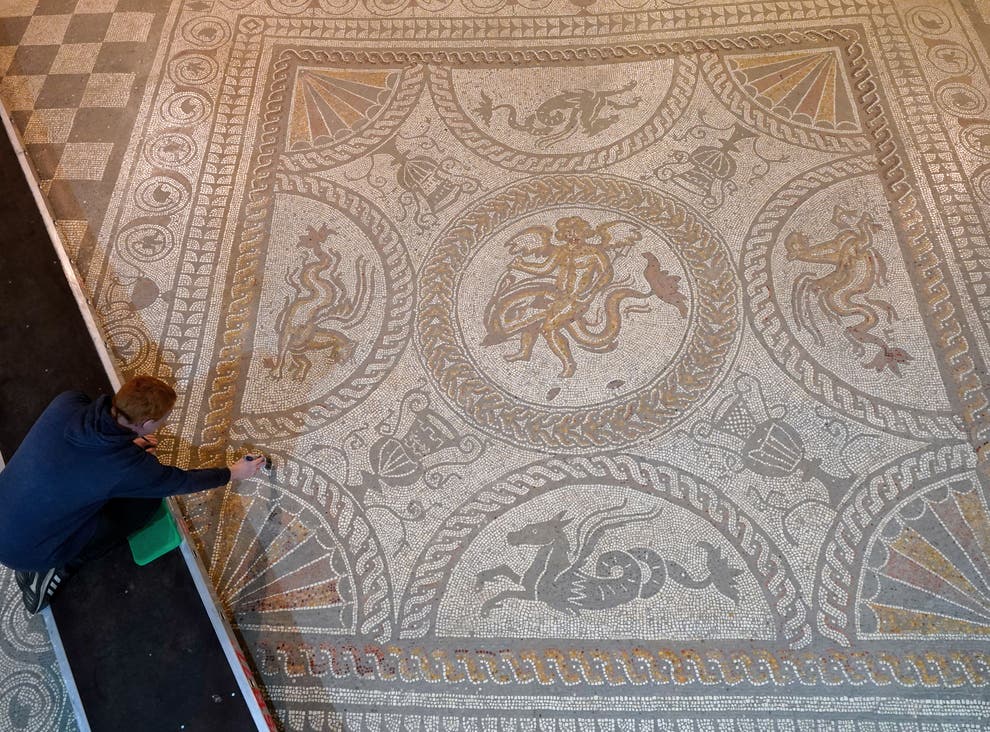 Mosaic of Cupid riding on a dolphin, which was first laid in AD150, at Fishbourne Roman Palace in Chichester. (Andrew Matthews/PA) (PA Wire)
The world-renowned mosaics at Fishbourne Roman Palace are getting a spruce-up ahead of the heritage site reopening on Saturday.
The site, near Chichester, West Sussex, is home to the largest collection of in-situ Roman mosaics in the country.
With the attraction due to reopen to the public on February 11, a team of conservators has been delicately cleaning the 2,000-year-old decorative floors.
Each of the 29 mosaics takes up to 10 hours to clean as a small fine brush is used to sweep the dust away, charity Sussex Past, which owns the site, said.
Fishbourne Roman Palace curator Dr Rob Symmons said: "We're proud to be the guardians of probably the finest collection of in-situ mosaics in the country.
Read the rest of this article...