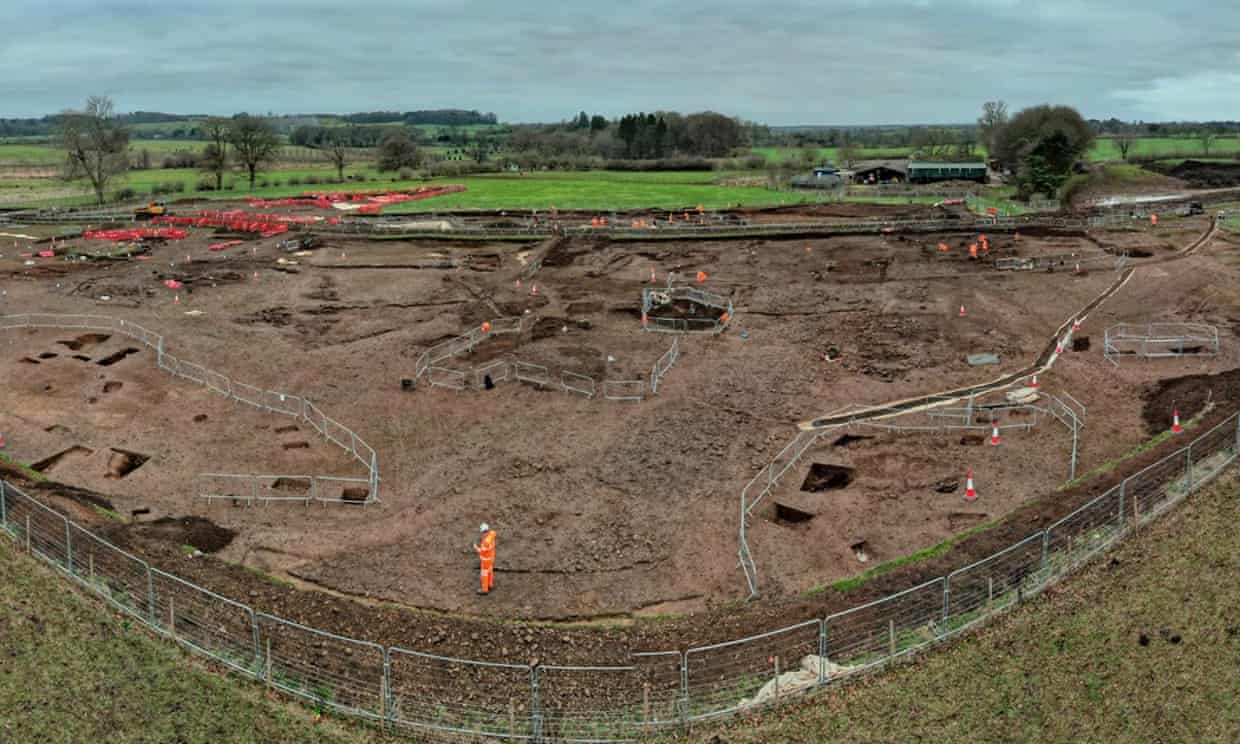 A 10-metre-wide Roman road was uncovered during the excavation of a wealthy trading settlement, known as Blackgrounds, in Northamptonshire. Photograph: HS2/PA
A wealthy Roman trading town, whose inhabitants adorned themselves with jewellery and ate from fine pottery, has been discovered half a metre below the surface of a remote field in Northamptonshire.
A 10-metre-wide Roman road, domestic and industrial buildings, more than 300 coins and at least four wells have been unearthed at the site, where 80 archaeologists have been working for the past 12 months.
The field, on the Northamptonshire-Oxfordshire border, lies on the route of the HS2 rail network under construction between London and Birmingham. It is one of more than 100 archaeological sites that have been examined along the route since 2018, and among the most significant findings to date.
Read the rest of this article...