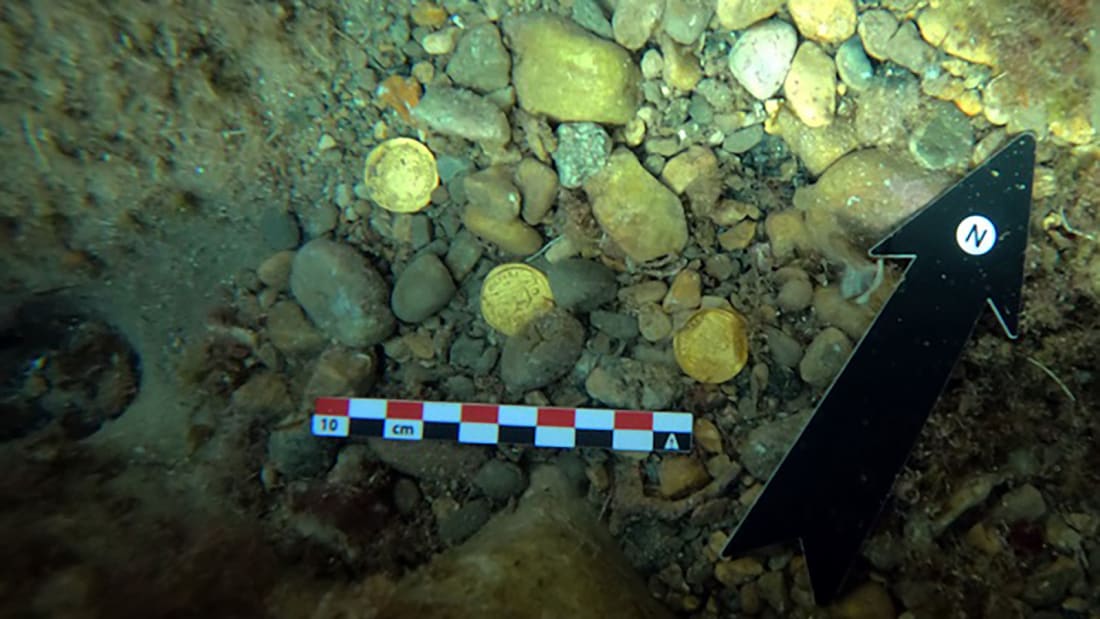 Two amateur free divers have found one of the largest collections of Roman coins in Europe off the east coast of Spain.

Luis Lens and César Gimeno were diving off the island of Portitxol in Xàbia on August 24 when they found eight coins, before further dives by archaeologists returned another 45 coins, according to a press release from the University of Alicante on Tuesday.
Scientists from the university's Institute in Archaeology and Historical Heritage then analyzed the perfectly preserved coins, dating them to between the end of the 4th century and the beginning of the 5th century.
The coins were in such good condition that the inscriptions were legible, allowing the team to identify coins from the reign of a number of Roman emperors.
Read the rest of this article...