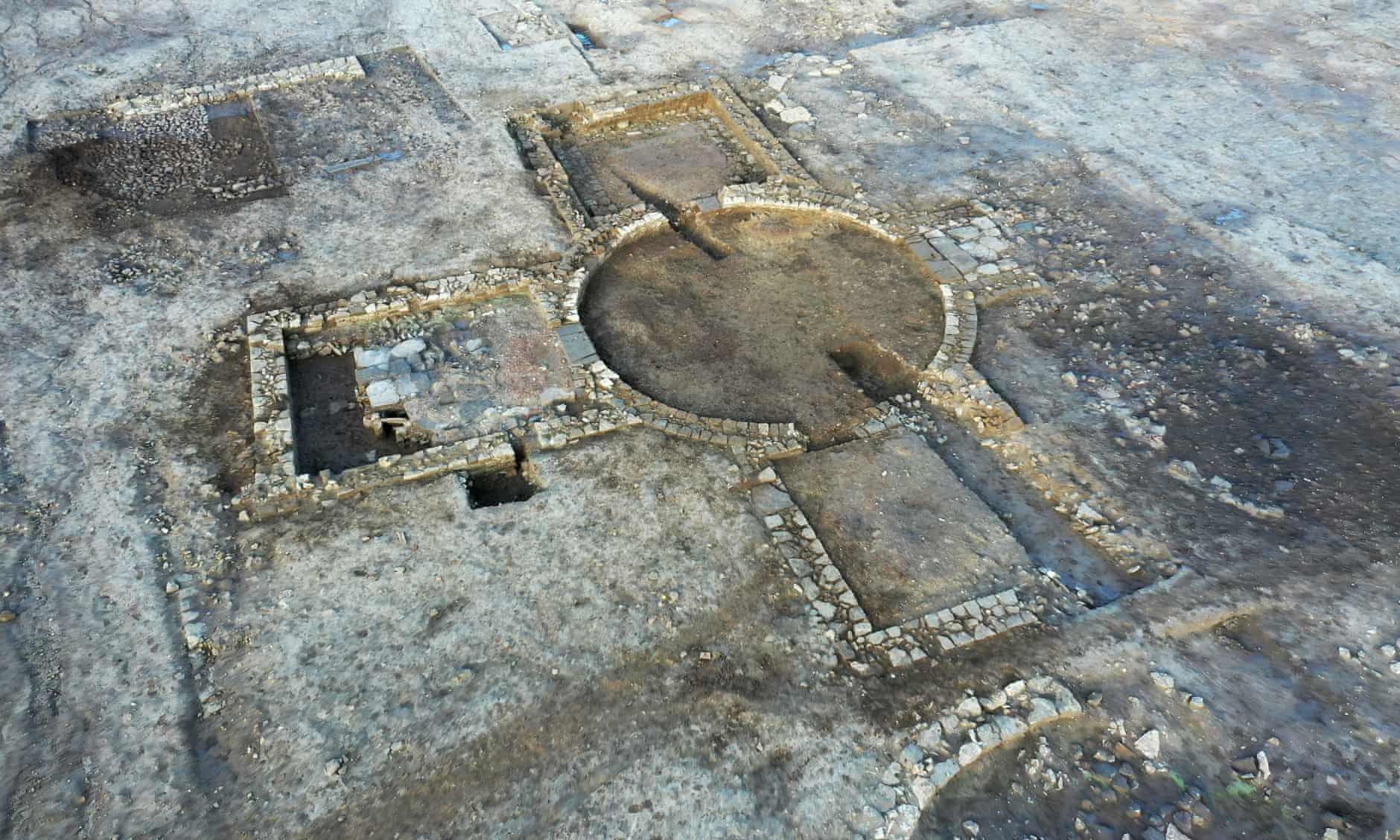 The Roman remains discovered at Eastfield, Scarborough, are on the site of a new housing estate being constructed by Keepmoat Homes.
Photograph: MAP Archaeological Practice
When developers broke ground on the outskirts of Scarborough, they were hoping to build a housing estate ideal for first-time buyers, families and professionals, with en suites, off-street parking and integrated kitchens galore. But before shovels had even hit earth, they found someone else had got there first: the Romans.
The remains of a Roman settlement believed to be the first of its kind discovered in Britain – and possibly the whole Roman empire – has been uncovered near the North Yorkshire seaside town.
The find might have caused a headache for the developer Keepmoat Homes but has sparked excitement among experts, with Historic England describing it as "easily the most important Roman discovery of the last decade".
The large complex of buildings – approximately the size of two tennis courts – includes a cylindrical tower structure with a number of rooms leading from it and a bathhouse. As excavations and analysis continue, historians believe the site may have been the estate of a wealthy landowner, which could have later become a religious sanctuary or even a high-end "stately home-cum-gentleman's club".
Read the rest of this article...