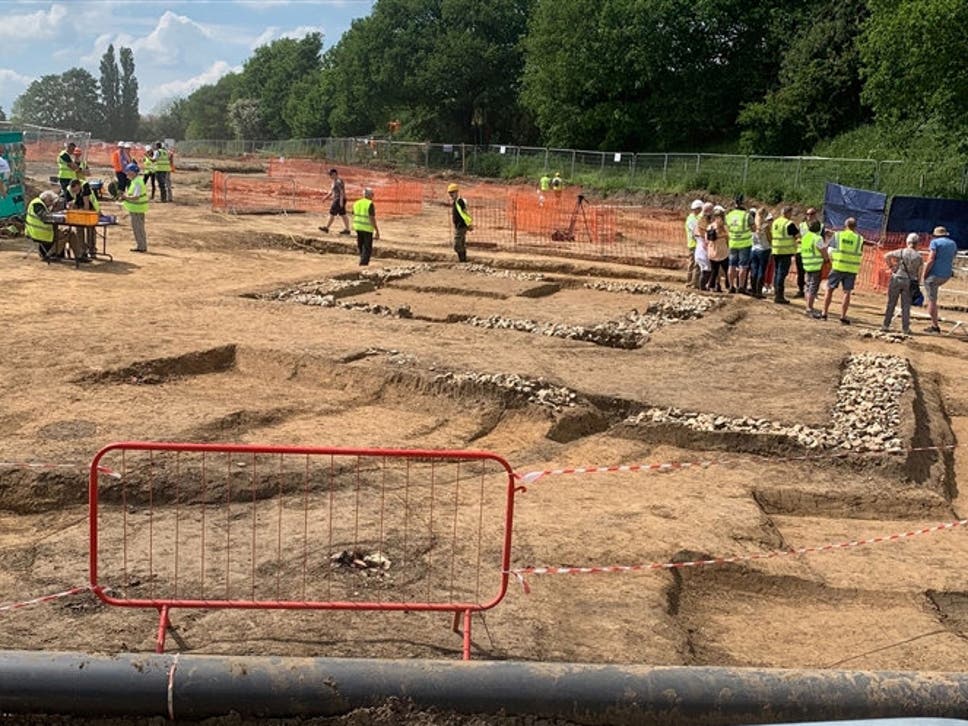 Workers at the Roman settlement discovered in Newington ( KMG/SWNS.com )
'This site changes our understanding of Newington's development,' says expert
Archaeologists have hailed the discovery of an entire Roman town and main road as "massive" for their understanding of ancient Kentish development.
An 18-acre settlement containing rare coins, pottery and jewellery dating back as early as 43 AD has been uncovered next to a major motorway in Newington.
Evidence of a 7m-wide road was also found, alongside the remains of an ancient temple, close to the A2 – which itself tracks an ancient link with Canterbury and the coast.
Experts have said the discovery is one of the most significant finds made in the region.
Dean Coles, chairman of the Newington History Group, said: "This is very exciting. The scale of this site, with the huge number and quality of finds, changes our knowledge of Newington's development."
Read the rest of this article...