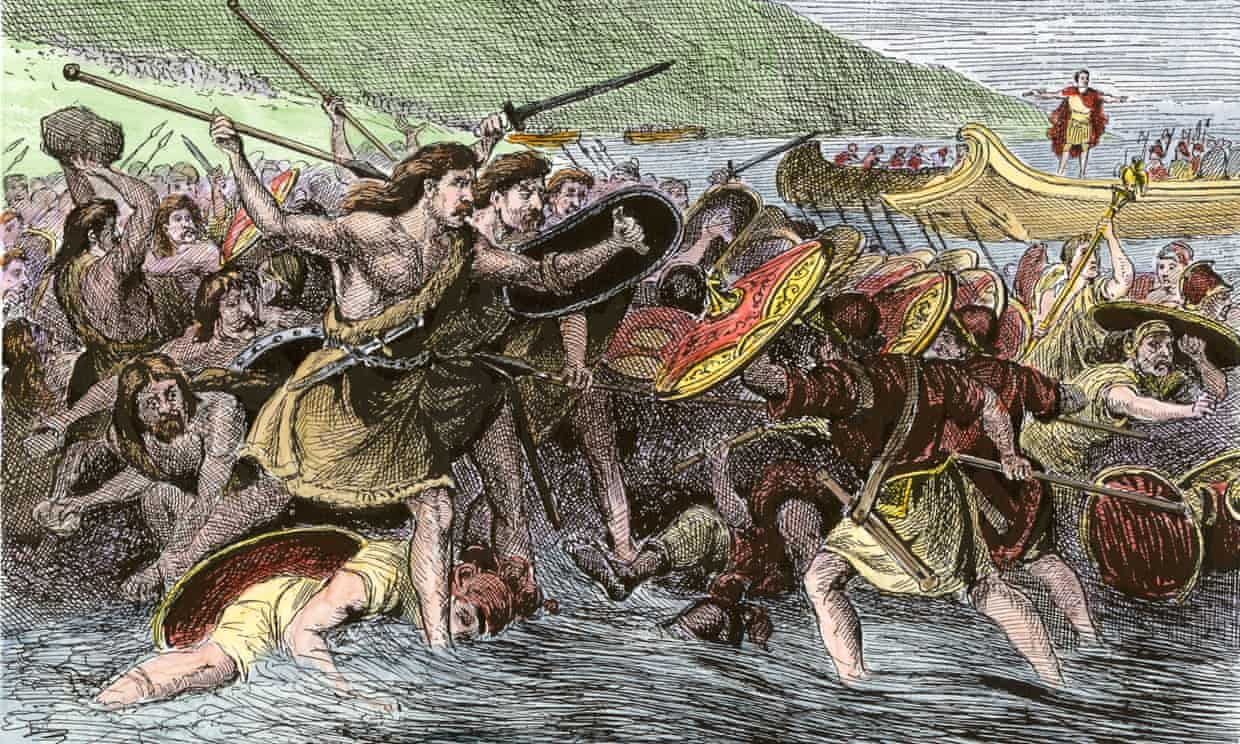 Julius Caesar's invasion of Britain was launched from the sandy shores of Pegwell Bay on the most easterly tip of Kent, according to fresh evidence unearthed by archaeologists.
Researchers named the wide, shallow bay the most likely landing spot for the Roman fleet after excavators found the remains of a defensive base dating to the first century BC in the nearby hamlet of Ebbsfleet, near Ramsgate.
The ancient base covered more than 20 hectares and would have been ideally placed to protect the 800 ships the Roman army had to haul ashore when they were battered by a storm soon after they arrived from France in 54BC.
"This is the first archaeological evidence we have for Julius Caesar's invasion of Britain," said Andrew Fitzpatrick, a researcher at the University of Leicester. "It's a large defended site that dates to the first century BC."
Read the rest of this article...