Dig team stumble across thousands of pristine artefacts at ancient Vindolanda garrison site in Northumberland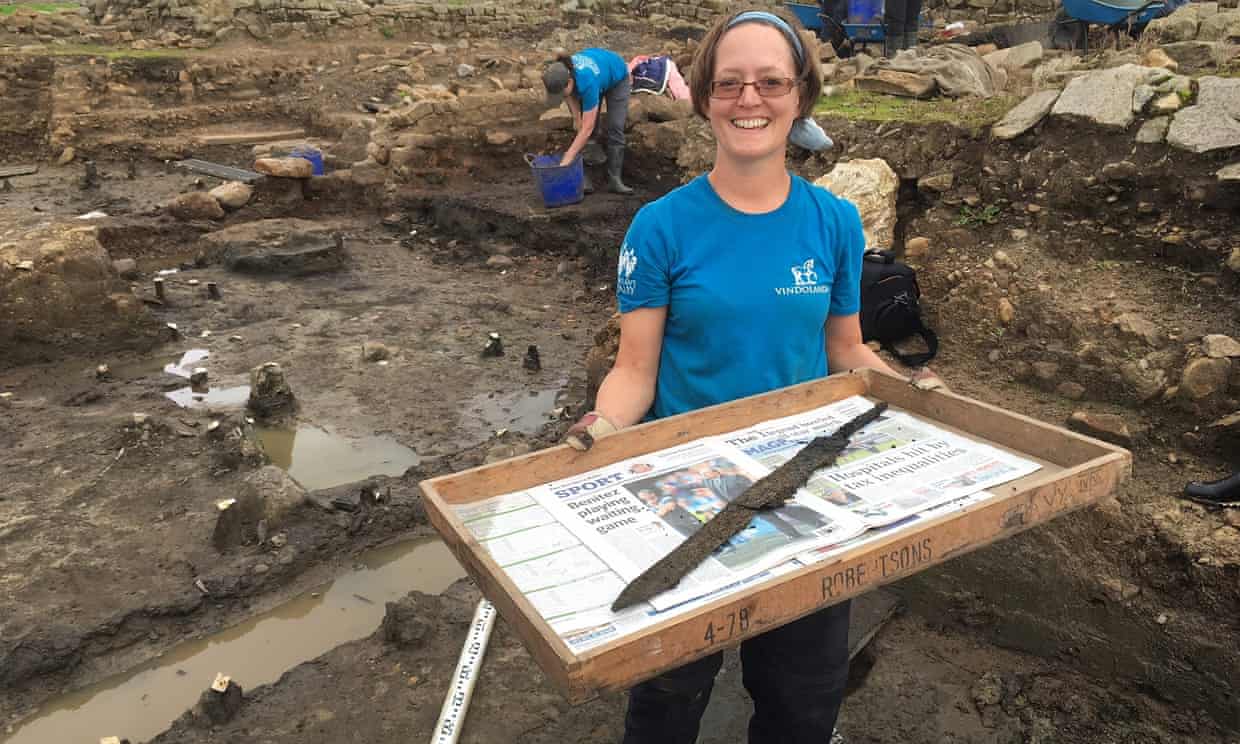 Dig volunteer Sarah Baker with one of the rare cavalry swords.
Photograph: Sonya Galloway
Archaeologists are likening the discovery to winning the lottery. A Roman cavalry barracks has been unearthed near Hadrian's Wall, complete with extraordinary military and personal possessions left behind by soldiers and their families almost 2,000 years ago. A treasure trove of thousands of artefacts dating from the early second century has been excavated over the past fortnight.
The find is significant not just because of its size and pristine state, but also for its contribution to the history of Hadrian's Wall, showing the military build-up that led to its construction in AD122. The barracks pre-dates the wall: the Romans already had a huge military presence in the area, keeping the local population under control.
Read the rest of this article...