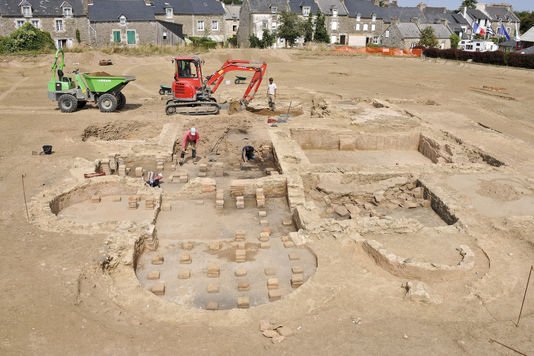 A LARGE Gallo-Roman villa has been uncovered in Brittany, on the site of a planned housing development.
The remains of the impressive building - which features the largest private thermal baths ever found in the region - were uncovered by archaeologists with the Institut national de recherches archéologiques préventives (Inrap) on the banks of the river Rance at Langrolay-sur-Rance, Langrolay-sur-Rance, Côtes-d'Armor, 14km from Dinan.
Read the rest of this article...