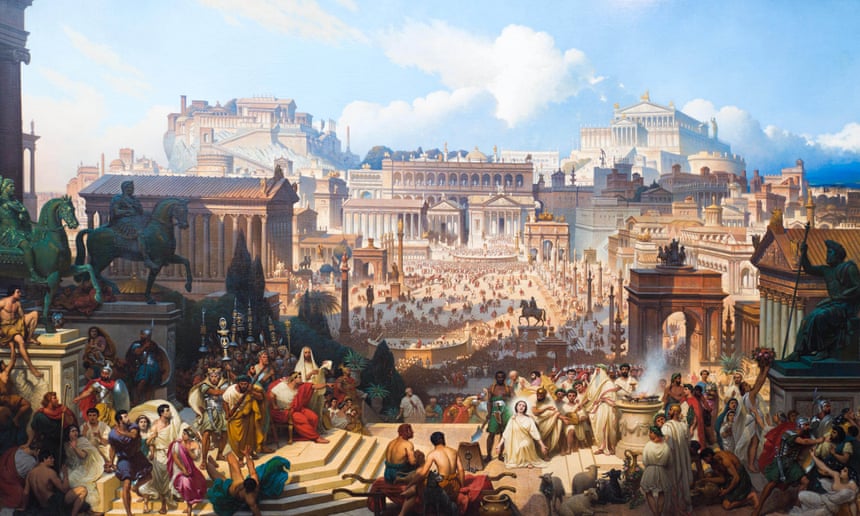 An 18th-century painting of The Martyr of Saint Agnes in the Roman Forum, with the hills behind. Photograph: Active Museum/Alamy Stock Photo
The grid system which the Roman republic exported all over Europe was never employed in the capital itself. The city has always lacked a coherent plan – save for the monumental temple that once towered over it
According to Tacitus, perhaps the greatest of all Roman historians, it was the great temple of Jupiter Optimus Maximus on the Capitoline Hill that held the key to the future of ancient Rome.
Writing about a fire at the temple in AD69, Tacitus assumed the conflagration would embolden the enemy Gauls into thinking they might finally conquer the city, such was the symbolism of the temple. "This fatal conflagration has given proof from heaven of the divine wrath," he wrote, "and presages the passage of sovereignty of the world to the peoples beyond the Alps."
Read the rest of this article...