Large properties just inside city walls, identified using radar, would have been equivalent to homes worth millions today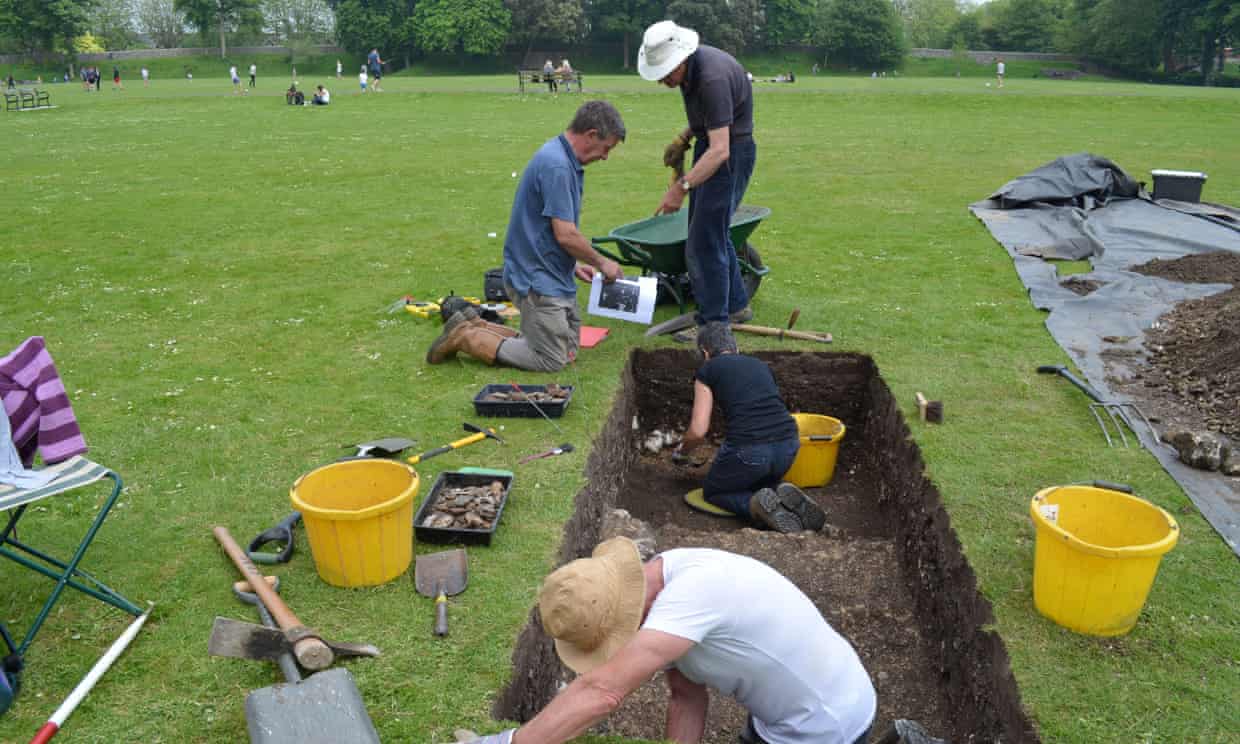 Foundations of three large Roman houses preserved for almost 2,000 years have been discovered in a park in the centre of Chichester.
James Kenny, an archaeologist at Chichester district council, believes that when fully excavated they will prove to be some of the best Roman houses found in a city centre in Britain.
"To find what appear to be well-preserved Roman remains in one of the few stretches of open ground in a city which has been continuously built and rebuilt ever since the days of Alfred the Great is really exciting," Kenny said. "Particularly since this city had no mains drains until so late – not until the 1880s – it is absolutely pockmarked with centuries of cesspits and rubbish dumps, so very little undisturbed Roman material remains."
Read the rest of this article...