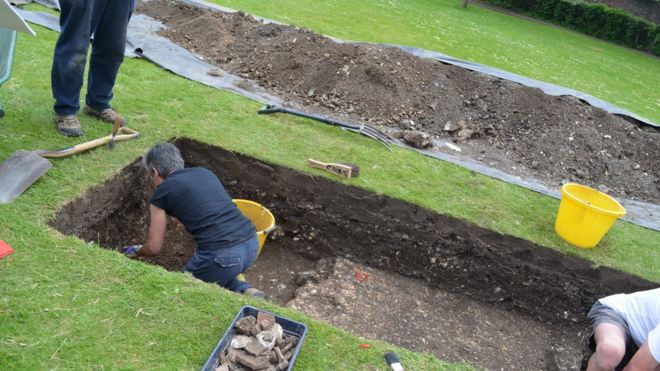 Ground-penetrating scans of a park have revealed three near-complete Roman buildings in Chichester.
Archaeologists, who were left stunned by the degree of preservation, have said the only reason they survived was because Priory Park was never built on.
Two houses and a third building were found. Moving images from a scan show the shapes of two buildings emerge.
It is thought the houses in Noviomagus Reginorum - the Roman name for the town - were owned by people of importance.
Read the rest of this article...