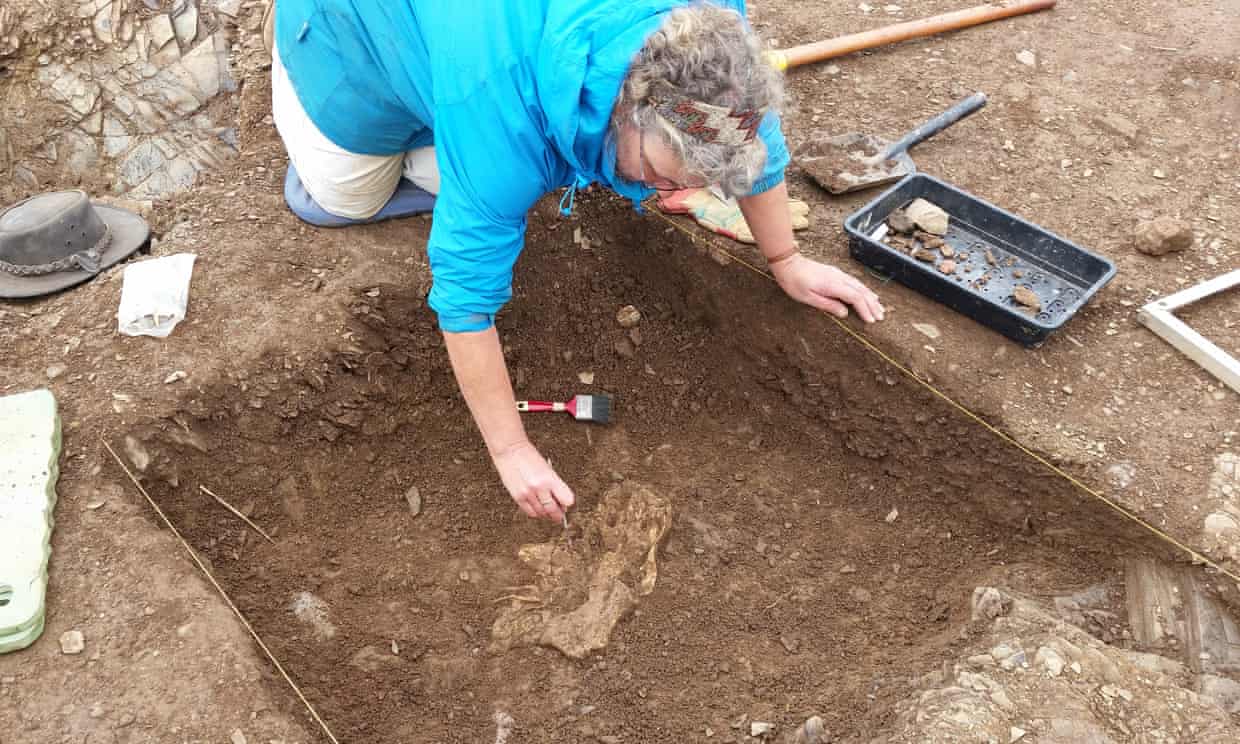 The remains of a high-quality Romano-British butcher's business and centre for crafts have been unearthed by archaeologists in Devon. Photograph: Handout
Dig at Ipplepen extends Roman realm of influence further south-west in UK than Exeter
The remains of a high-quality Romano-British butcher's business and centre for crafts have been unearthed by archaeologists in Devon.
Experts believe the fourth-century abattoir was set up to prepare the best cuts of beef that were transported to customers miles away along a Roman road found at the site.
They suggest the butchers at Ipplepen, near Newton Abbot in south Devon, worked alongside a string of talented craftspeople specialising in deer antler, leather and textiles.
Previous digs at Ipplepen have unearthed Roman coins, a stretch of Roman road and the remnants of vessels from France and the Mediterranean once full of wine, olive oil and garum – fish sauce.
Read the rest of this article...