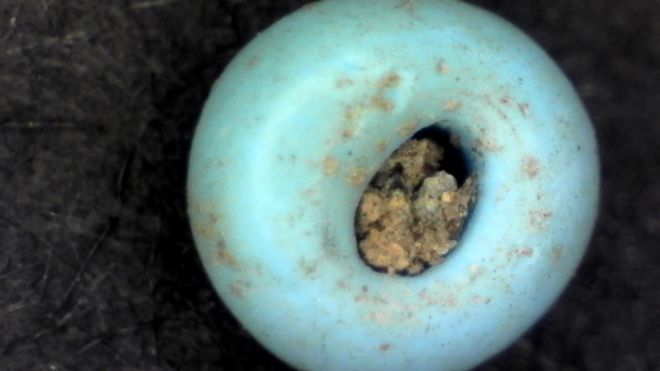 A ceramic faience jewellery bead found at Priory Street
An archaeological dig described as one of the most important in Wales has now been buried again and handed back to developers.
Archaeologists have spent three months sifting the site on a main street in Carmarthen, making substantial finds.
The dig was a condition of planning permission for a block of flats there.
As a result Archaeology Wales now believes Roman Carmarthen was established earlier and was a wealthy town of considerable status.
Its team moved in after developers had demolished a former car showroom and before they started work building homes for the Bro Myrddin housing association.
Read the rest of this article...