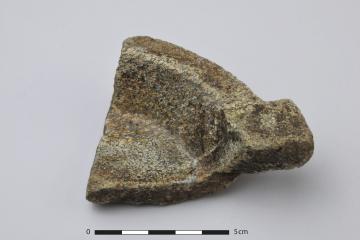 À Vire (Calvados), l'Inrap conduit depuis la fin du mois de février 2018 une fouille d'envergure, sur prescription de l'Etat (Drac Normandie). Cette opération s'inscrit dans le cadre de l'extension du Parc d'activités La Papillonnière menée par la communauté de communes Intercom de la Vire au Noireau.
Les recherches d'une équipe d'archéologues ont permis de mettre au jour les vestiges d'une villa gallo-romaine occupée du Ier au IIIe siècle de notre ère. Ils témoignent de la richesse de son propriétaire. À l'ouest de la villa, le site livre également les vestiges d'une occupation plus tardive, entre les VIIe et Xe siècles.
Read the rest of this article...