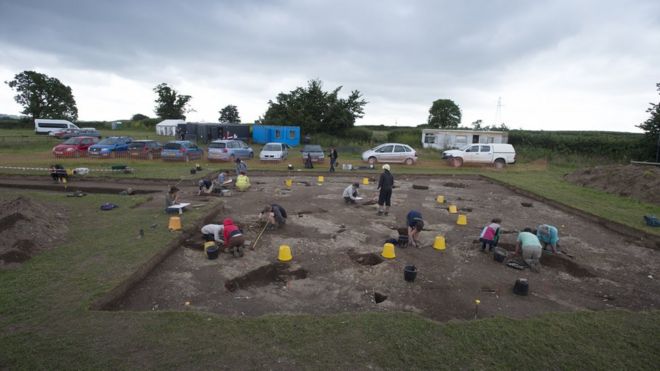 The Ipplepen Archaeological Project began its fieldwork for this year two weeks ago
The boundaries of the Roman Empire have been expanded following the discovery of Roman coins in a rural village.
Now archaeologists have uncovered a Romano-British settlement which had trade links to the rest of the Empire.
Dr Sam Moorhead, from the British Museum, said the site raised "a whole series of new questions" about Roman Devon.
Read the rest of this article...